Risks and Rewards of Renting Out Your Own Car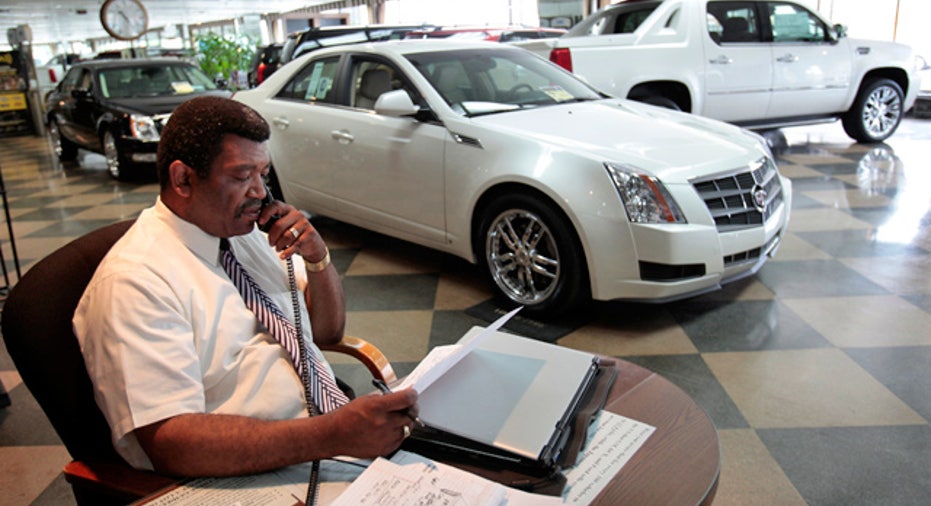 Do you take public transportation to work, leaving your car parked in your driveway? Does your vehicle sit idle all day after you drive to the office?
A handful of companies -- many of which are located in California -- will help you make money during your car's downtime by renting it out to other drivers through peer-to-peer (P2P) car sharing.
Peer-to-peer car-sharing services, such as San Francisco-based Get around, offer everything from Hondas to BMWs. Launched in December 2010, Get around offers about 100 vehicles that are being rented at anywhere from $3 to $15 an hour, depending on the type of car.
Get around receives 30% of the rental fee while the car owner keeps the rest.
San Francisco resident Will Aldrich enrolled his 2005 Subaru Outback in Get around's car-share pool because he walks to work and the car sits parked all day. He likes the notion of "putting some of this unused capacity to work."
So far, he's rented the car three times, at $6 per hour, and the renters have been "respectful and punctual." He's pleased that both owners and renters are identified by name and can be rated like sellers on eBay, so "people have a little more skin in the game."
Aldrich had dabbled in car sharing before, renting cars through Zipcar, a car-sharing company with a presence in 50 cities nationwide. Unlike P2P car sharing, Zipcar and similar services own their own fleets, like a car rental agency.
Car insurance coverage in P2P programs
Before you enroll your car in a P2P service and start counting the dollar signs, make sure you understand the ins and outs of your auto insurance coverage.
With P2P car-sharing programs, insurance coverage can vary by company, and some offer only limited policy information on their websites. So, it's important to get the lowdown on coverage before you put your car in the program.
However, even if a P2P program offers car insurance, it doesn't necessarily mean you will be fully protected should the driver using your car get into an accident, cautions Jerry Davies, assistant vice president of media relations for Farmers Insurance.
"I would be concerned that they could leave huge gaps in coverage, and then am I, as the owner of the car, going to be responsible for the damages?" he asks.
Car insurance companies may be wary
In addition to coverage gaps, there's a risk that some car insurance companies may frown upon customers who enroll their car in a P2P program. For this reason, it's important to make sure you understand the details of your car insurance policy. Verify your auto has coverage and your policy won't be canceled if you rent out your car.
"I would proceed cautiously," Davies says. "Under your typical auto policy there is usually an (insurance) exclusion against bodily injury, property damage or damage to the car if the accident happens when the vehicle is being used to carry people for a charge."
Many peer-to-peer car sharing companies are based in California, which this year became the only state with a law guaranteeing an owner's auto insurance won't be canceled for car sharing. Oregon is now considering a similar measure.
Pete Moraga, spokesman for the Insurance Information Network of California, says the vehicle owner's policy covers the car when the owner is behind the wheel, and the car-sharing company's insurance kicks in when it's rented.
"Because the law just went into effect …, there is little claim evidence available from insurers here to see if the law will work or not, or what other risks people may face if they decide to offer up their car for person-to-person sharing," Moraga says.
He adds it's important to keep in mind "things can change quickly and drastically if a lawsuit arises out of the situation."
Getaround CEO Sam Zaid says car insurance has been a key concern, but California's new law "encourages the insurance industry to get onboard."
The company provides liability coverage from a major insurance carrier that Zaid declines to name, with limits equal to those of the vehicle owner's personal policy, up to a $1 million limit, as well as comprehensive and collision coverage up to the actual cash value of the vehicle.
Getaround also provides uninsured and underinsured motorist coverage equal to the owner's personal insurance policy, topping out at $15,000 per person and $30,000 per incident.
If the renter is at fault for an accident, they must pay a $500 deductible.
The original article can be found at Insurance.com:"Risks and rewards of renting out your own car"