Rise of the Machines? How A.I. Can Help Employers Be More Responsive in the Recruiting Process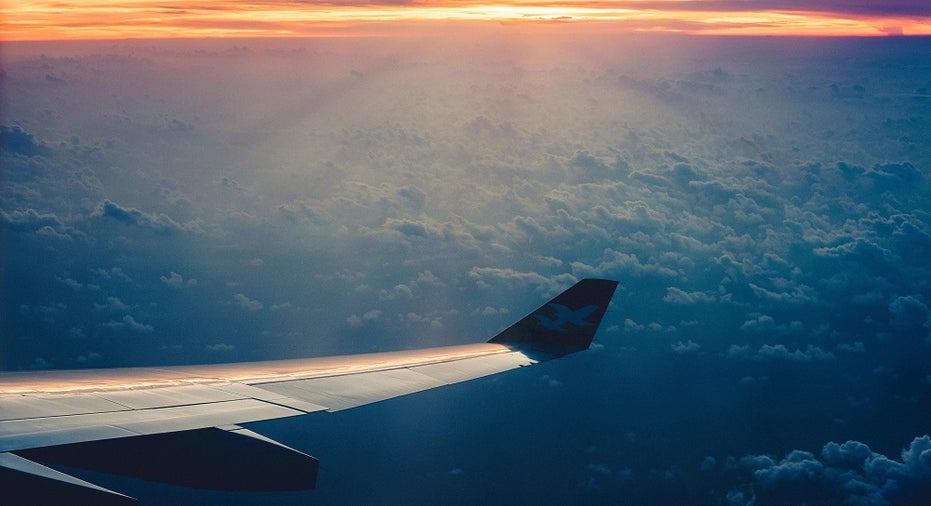 By now, creating a great candidate experience is more than a suggestion; it's a flat-out command. Bad candidate experiences lose talent, they harm your company's employer and consumer brands, and they hurt the bottom line through lost business.
But creating the sort of highly responsive and engaging experience that candidates crave is no mean feat, especially for recruiters and HR pros who work in high-volume hiring. There just isn't enough time in the day.
Eyal Grayevsky, the CEO and cofounder of FirstJob, a platform that aims to connect early career talent with employers, has seen this problem firsthand as he's worked with recruiters and hiring managers over the course of FirstJob's lifespan. According to him, 85 percent of applications go unresponded to, which leaves candidates frustrated with both the application process in general and the specific employers that aren't returning their emails.
Grayevsky knows all too well the feeling that accompanies throwing your application into the dreaded "black hole" of the recruiting process. In college, he says, he applied to more than forty jobs – and he only heard back from two of the employers.
That being said, Grayevsky understands why so few applicants receive feedback from employers.
"Recruiters are having a really hard time properly managing their applicant pools," Grayevsky says, "Delivering the high-touch experience while screening through hundreds of resumes – how do you create efficiency in a broken marketplace like that?"
That question spurred the FirstJob team to invent Mya, an artificially intelligent recruiting assistant that aims to help recruiters and HR pros keep candidates engaged without spending all day, every day responding to email.
"Mya lives in the application layer, and when a candidate applies, she's having a conversation with that candidate," Grayevsky explains. "She's asking questions, providing updates and feedback, and even answering questions about company. She's the always available recruiter."
While Mya has not debuted to the public just yet, the FirstJob team has big plans for her when she does.
"It's all about the candidate experience, delivering that high-touch, white-glove experience while automating key steps of the process," Grayevsky says. "When an organization sees tens of thousands of candidates, it wants them all walking away with a positive experience of the brand. That's where Mya can make a huge brand impact."
Mya will be native to the FirstJob platform when the AI debuts to the world, and it will also integrate with a variety of ATSs and be compatible with chat clients like Skype and Facebook Messenger. That way, Grayevsky says, employers will be able to leverage Mya regardless of whether or not they're hiring through FirstJob.
Is all of this just a lot of talk? Is there any reason to believe that Mya could be a truly revolutionary force in the recruiting world?
Last month, Grayevsky was kind enough to walk me through a demo of Mya in action. I'd rather not editorialize, but I will say this: Watching Mya in action was an exciting experience, and I'm certain the tech will make big waves when it becomes available to the public.
Here's a quick breakdown of what engaging with Mya is like for both job seekers and recruiters:
How It Works for Candidates
For job seekers, an interaction with Mya starts like any other application process: with a standard online application. (The application can, of course, be customized according to the employer's needs.)
But after the application is submitted, the candidate does not land on a run-of-the mill confirmation page. Instead, they land in what Grayevsky calls the "candidate dashboard." On the right side of the screen is a summary of the candidate's application and a timeline of where they stand in the process.
On the left side is Mya, nestled in FirstJob's proprietary chat client.
Mya greets the candidate and explains who she is. If this is your first time talking to Mya, you're given a brief tutorial.
Once the introductions are complete, Mya can ask candidates additional questions about themselves and their applications. The questions she asks are totally up to the employer. For example, she can request that candidates provide links to their GitHub accounts or answer open-ended questions about why they want the job.
Mya relays the information she collects from these answers – and all interactions with candidates – back to the recruiters (more on that later).
Mya also encourages candidates to ask her any questions they may have about the job or company.
During the demo, Grayevsky asked Mya a series of questions that covered everything from the basics ("How much does this position pay?") to more specific concerns ("Can I bring my dog to work?") Mya answered every single one without ever sounding like a robot.
[caption id="attachment_86566" align="aligncenter" width="532"] Mya asks a candidate about "Test Driven Development"[/caption]
Mya can even be playful when she wants to. When Grayevsky jokingly asked the bot why she took the job, she responded, "Obviously, I didn't have a lot of options." You could almost see her winking.
"She can fluently responded to 100 of the most frequently asked questions, catering to that specific employer," Grayevsky says. "In our next build, we're adding several hundred additional questions. We're really starting to build out a more robust model as we capture data from the private beta and learning about how candidates interact with her."
In the event that Mya doesn't know the answer to a question, she'll ping the recruiting team to help her out. When they do, Mya learns the response and saves it for the next time someone asks the same question.
"The recruiting team never has to answer the question twice," Grayevsky says. "The ROI is huge. You're doing that initial legwork in providing the content to Mya, and then forever after that, she can represent your company autonomously and deliver that information on demand for tens of thousands of candidates."
Mya also analyzes candidates' applications and can pose contextual questions based on her analysis. For example, in the demo, Grayevsky applied for a role that required two years of experience with Java – but his application didn't mention that he had that experience. As a result, Mya asked him about it.
If Grayevsky answered "Yes," Mya would update his application for him. If he said "No," Mya would give him a chance to explain why he's a great fit even without that qualification.
"What we're finding is that a lot of candidates are kind of handcuffed, because they submit an application, and they know they're the best candidate, but they don't get the chance to explain that," Grayevsky says. "We want to give every candidate the opportunity to stand out."
How It Works for Recruiters
All that data that Mya is collecting as she talks to candidates? It goes into the candidates' profiles, which recruiters can access from their own dashboards.
When a recruiter clicks on a candidate's profile, they see a summary of the application, a timeline of the candidate's progress, and the entire thread between the candidate and Mya. The recruiter can jump in and respond to the candidate directly at any point.
Recruiters can rank and sort candidates according to a number of criteria, including their level of engagement with Mya (which can serve as a proxy for the candidate's level of interest in the job), their level of fit, their stage in the process, and the date of their last engagement with Mya.
[caption id="attachment_86567" align="aligncenter" width="529"] A rejection sent via Mya[/caption]
The platform also gives recruiters the ability to perform mass actions with just a few clicks of the mouse. For example, if a recruiter receives 300 candidates for a position and decides that 200 of those candidates are not fits, they can reject all 200 at once. All they have to do is indicate why the candidates are being rejected and Mya will deliver tailored messages to each candidate. Mya also recommends other jobs that the candidate may be better suited to, which ends the recruiting process on a positive note, regardless of the rejection.
"We're currently in talks with a company that has six million applicants a year. How do you manage that?" Grayevsky asks. "It doesn't matter how many recruiters you hire; it's simply not doable. What we've done is created a system where we automate the candidate experience by delivering feedback through Mya so candidates feel like they are getting positive experiences."
The Response
According to Grayevsky, reactions from both job seekers and recruiters during the private beta phase have been largely positive. Roughly 68 percent of candidates are engaging with Mya when given the chance, and FirstJob is hard at work on trying to improve engagement rates with each iteration.
On the hiring side, Grayevsky says recruiters are saving an average of three hours a day thanks to Mya, "which is huge for recruiters who are literally buried in work."
"It's a huge efficiency gain, and candidate engagement is through the roof," Grayevsky says.
Moving forward, FirstJob will keep trying to perfect Mya with the goal of making the bot "not just an AI, but an extension of the recruiting team."
In the next few months, FirstJob plans to release a Mya app so that candidates can experience Mya in a mobile context. The company is also looking into ways to expand Mya's touch into areas outside the initial application, like scheduling interviews, administering assessments, and even adding her to career sites so that candidates can engage before they apply.
–
For now, it's impossible to predict exactly what kind of impact Mya will have on the recruiting industry. Based on the demonstration Grayevsky gave me, though, it seems to me that AI assistants are the natural next step in the tech-driven evolution of the hiring process.
At the very least, I can't wait to see what happens when Mya is available to employers everywhere.