Rio Tinto rejects Glencore merger approach amid iron ore slump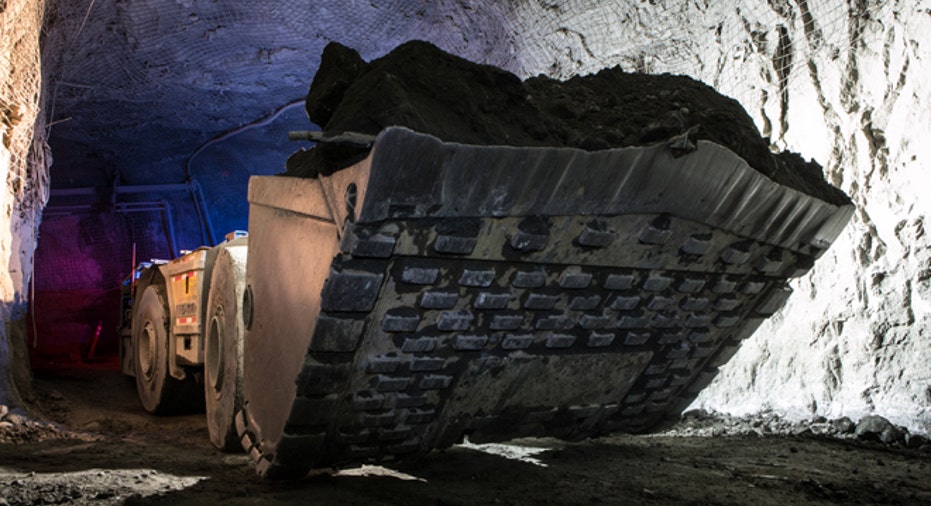 Rio Tinto rejected a merger approach from smaller rival Glencore Plc to create a $160 billion mining and trading giant in August just as the price of its most profitable product, iron ore, slid toward a five-year low.
The miner said on Tuesday Glencore had contacted it about a potential merger in July, adding that it turned Glencore down in August and there had been no further contact between the companies on a deal.
A merger would have created the world's biggest miner, supplanting BHP Billiton.
"The Rio Tinto board, after consultation with its financial and legal advisers, concluded unanimously that a combination was not in the best interests of Rio Tinto's shareholders," Rio Tinto said in a statement to the Australian stock exchange.
Rio's Australian shares jumped as much as 4.7 percent to a 9-day high of A$60.28 in a weaker broader market after the company issued the statement.
Rio revealed the approach after Bloomberg reported that Glencore had talked to Rio's top shareholder, Chinese state-owned Aluminum Corp of China (Chinalco) [ALUMI.UL], to gauge its interest in a deal.
The report, citing people familiar with the situation, said talks with Chinalco took place in recent weeks, and Glencore was also testing the waters with other Rio shareholders, studying financial and regulatory obstacles as it weighed its next steps.
Any bid for Rio would need China's blessing, as Chinalco owns 9.8 percent of the company. Chinalco is sitting on a big loss on its stake, bought in February 2008 for 60 pounds a share, double Rio's current London-listed price, as it sought to block a $127 billion takeover bid from BHP Billiton.
A Chinalco spokesman in Beijing did not answer telephone calls on Tuesday, which is a public holiday in China.
Glencore, which last year bought rival Xstrata in the sector's largest ever takeover, has recently talked openly about wanting to merge with Rio Tinto, coveting its low-cost, high quality iron ore, bankers have said.
Iron ore would fill a gap in Glencore's suite of commodities, where it already has strong positions in copper, nickel, zinc and coal.
But analysts and bankers saw major hurdles to a deal, saying Rio Tinto shareholders would want a massive premium, China would likely force a merged group to sell some copper and coal assets, and Rio's conservative culture would clash with Glencore's aggressively entrepreneurial DNA.
Rio Tinto shareholders said that given that most of the market sees Rio Tinto as currently at least 30 percent undervalued, Glencore would have to go hostile with any offer that fit with its own return hurdles.
"I don't think Glencore would go hostile and try and take out Rio. That would be a big bite," said Jason Beddow, managing director of Argo Investments, the sixth-largest holder of Rio's Australian shares.
IRON ORE PRICE
Citi analysts said the deal would be good for Glencore as it would give it a dual-listed platform to match BHP, provide it instant scale in iron ore, boost its trading business, and give highly-geared Glencore access to Rio's balance sheet.
The two could save around $500 million just by combining their neighboring coal operations in Australia, Citi estimated.
"Overall a deal would have been positive for Glencore and for the sector given the long list of potential rationales, but a rejection is not surprising given the difficulty in agreeing to a price when Rio is trading on the lows of the iron ore price based on our house view," Citi said in a note on Tuesday.
Speculation has grown around a Glencore bid for Rio as prices of iron ore, which made up 92 percent of Rio's first-half profit, have slumped to five-year lows, as the top producers have flooded the market with new supply.
Analysts at Bernstein calculate for every dollar fall in the price of iron ore, Rio's assets lose $1.5 billion in value.
Rio has focused on slashing costs while expanding its iron ore output to what it calls "epic proportions", not shying away from the fact that it is largely dependent on steel growth in China, which is slowing.
"The board believes that the continued successful execution of Rio Tinto's strategy will allow Rio Tinto to increase free cash flow significantly in the near term and materially increase returns to shareholders," Rio Tinto Chairman Jan du Plessis said in a statement.
Glencore, which has criticized the top iron ore producers for driving down prices by ramping up production, had no immediate comment on its approach to Rio.
Glencore's shares rose as much as 3.9 percent in Hong Kong.
EYEING DEALS
Unlike its bigger rivals, who have flagged they are going to stay away from chasing acquisitions for the foreseeable future following a string of soured deals, Glencore has been looking for bargains amid the commodities slump.
Following its $46 billion merger with Xstrata last year, it bought Chad-focused oil company Caracal Energy this year for about $1.3 billion and has been looking to buy BHP's troubled Nickel West business.
With companies like Rio, BHP, Anglo American and Cliffs Natural Resources looking to sell assets, there is plenty for Glencore to choose from without having to pay up for Rio, said Ric Ronge, a portfolio manager at Pengana Capital.
"Glencore, if it's got the appetite, can probably find a situation where it can get a lot more bang for its buck in terms of finding something that's more stressed and has a better fit with their existing asset spread," Ronge said.
"Obviously they'd like iron ore, but the question is at what price?"