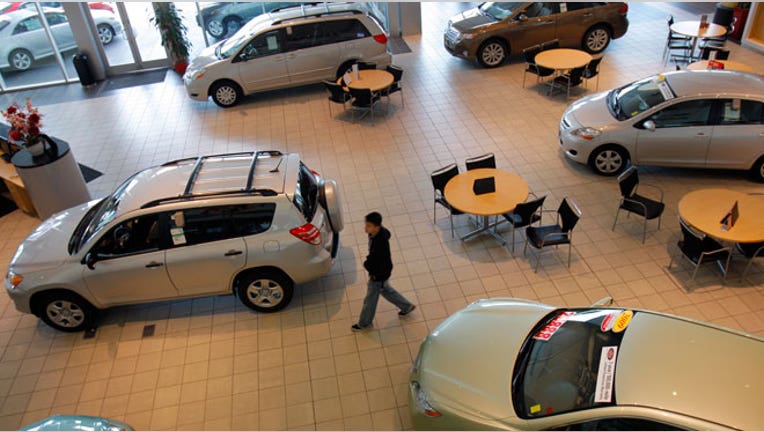 Digital gadgets, sweaters and TVs aren't the only things on sale during the holiday season. Time it right and you can get a good deal on a new car.
TrueCar, the Santa Monica, Calif.-based vehicle pricing and information Website www.truecar.com, set out to see if prevailing wisdom holds true: bargains abound on dealers' lots at the end of the month and end of the year. Turns out an analysis of transaction prices and shopping behavior supports the notion, with some of the biggest savings coming on New Year's Eve.
"Dealerships are trying to get that last sale for the month and that last sale of the year," says Eric Lyman, president, editorial & consulting at ALG, A TrueCar Company. "The end of the year had the days with the highest discounts."
According to TrueCar's analysis New Year's Eve rang in as the best day of the year to save in 2013. TrueCar found car buyers got on average an 8.82% discount off the manufacturer's suggested retail price or MSRP. The average MSRP was $35,793 and the average transaction price was $32,637. Other days in December yielded savings of 8.58% and 8.16%. The data also shows that the last Sunday in the month is a good time to get a bargain. "If you've been on the fence now is probably a good time to really hunker down and start looking," says Lyman. "Now is the best time of the year and the data validates that."
While the holidays may be a great time to get a discount on a new car or truck it's also the time of year where transaction prices are at their highest. That's because there's a much higher mix of luxury cars being sold, says Lyman. Even though the masses aren't out buying high end luxury cars, despite the commercials this time of year, people who can afford to tend to splurge more so during the holidays.
Knowledge is key with any negation and if you plan to hit the dealer's New Year's Eve it can guarantee you a smooth ride into a new car. According to Lyman before heading to the dealership do your homework online. Nowadays it's easy to find the true price of the vehicle and the real value of your trade-in. Knowing those ahead of time, he says "cover two of the biggest pain points of the car process." It's also a good idea to know what the dealer has in stock before you even set foot on the lot.
The smart money may think the best move is to wait until around closing time on New Year's eve to get the biggest savings but you may not be alone in doing that and could end up in competition for the car salesperson's time or worse in a fight over the same vehicle. A better strategy, he says, is to call ahead and let them know you want to schedule time to test drive and close the transaction. "If you got your ducks in a row go in early and be honest. I know what I want and I know how much I want to pay," is what you should be prepared to say, says Lyman. "The dealers want your business they want the long term relationship."