RIM Launches New BlackBerry Bold Smartphone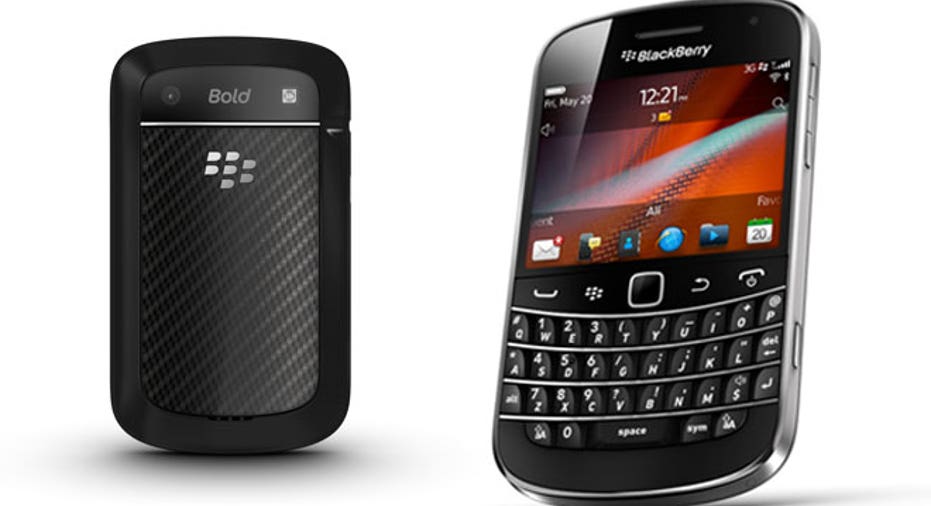 Research In Motion unveiled an updated version of its BlackBerry Bold smartphone on Monday plus enhancements to its new operating system as it sought to regain its stride after a profit warning.
RIM said the touchscreen phone, available worldwide in the summer on both major standards, would have more processing power than the Torch, touted by RIM as a worthy competitor to the iPhone in August when it last updated its aging platform.
RIM stunned investors last week with a fresh profit warning, pushing expectations lower only weeks after it issued a dismal outlook for its results. Sales of its aging phones have lagged, especially in the vital U.S. market and Latin America, while Apple and Google have powered on.
"It's not so much any individual product that's going to change investors' perception of the stock. It's going to take an upgrade of the entire product portfolio with the operating system upgrades," Evercore Partners analyst Alkesh Shah said after Monday's announcement.
RIM's U.S. shares dipped 0.37 pct to $48.47 in early trade after plunging more than 14 percent on Friday on the profit warning.
The new Bold, the model most geared toward the business market, has a 2.8-inch screen and retains the company's trademark physical qwerty keyboard with a 1.2 GHz processor. It will ship with a near-field communication (NFC) chip, allowing the phone to be used as a mobile wallet, executives said at the annual BlackBerry World conference in Orlando, Florida.
The Canadian company also launched a video chat application for its new PlayBook tablet computer and said it would buy device management company Ubitexx.
In a move designed to capitalize on the BlackBerry's enhanced security features, the company said it will offer to host Apple and Android devices on its secure BlackBerry Enterprise Server.
RIM also launched BlackBerry Balance, a program to allow corporate and personal data to coexist without compromising confidential communication.
For years, businesses and government agencies have given the BlackBerry to millions of workers in need of mobile access to workplace applications. But many now prefer using their own Apple iPhones and iPads, as well and a slew of devices running on Google's Android platform.
While defending its realm in the professional market, RIM is pushing hard to deepen its inroads in consumer markets. But it has struggled to catch the eye of the most discerning shopper, though it has made strides in grabbing market share in emerging markets, mostly with cheaper handsets.