Richard Branson's 'Ding Dong' Investment Ringing Up Great Year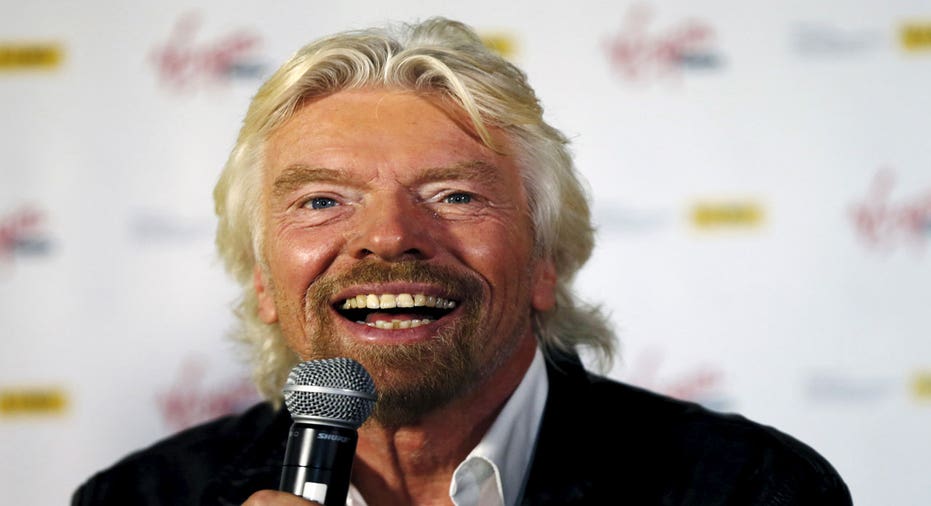 If billionaire Sir Richard Branson likes your idea enough to invest in your brand, well, you're probably onto something. In this case, that would be Ring, a souped up version of the doorbell with remote video capabilities. Branson, along with other investors, helped Ring raise $28 million in private financing last August.
In a December interview with FOXBusiness.com, founder Jamie Siminoff said his main goal now is to build the brand. "We're pretty focused on the business with 99% maintaining growth and operations." Siminoff also noted that sales have jumped 1330% this year but declined to disclose actual revenue numbers. In early January, Ring will release even more details on its financials.
Branson, who founded Virgin Group, which includes multiple businesses such as airline Virgin America (NASDAQ:VA), has a net worth of nearly $5 billion, according to Forbes. As for growing that net worth Branson seems to prefer the start-up world over traditional stocks and bonds. "There are so many great ideas out there, we are keeping our ears open and looking to meeting these wonderful people," he said during an appearance on FOX Business Network's Mornings With Maria in November.  When describing Ring, Branson's enthusiasm was clear: "It's one example of new technology making a hell of difference in people's lives and protecting people."
When asked how hands on the mogul is, Siminoff said, "Branson is amazing and we talk quite a bit." He also credited the company's other investors including True Ventures, a San Francisco, CA, based venture capital firm, for their guidance.
Ring, which is sold on Amazon.com (NASDAQ:AMZN) and on Ring.com, as well as in big retail shops such as Home Depot (NYSE:HD) and Lowe's (NYSE:LOW), offers homeowners a vehicle in which they can see who is at the door when they're not home. By using your smartphone, you can talk with whoever is ringing your doorbell. Ring also has motion sensors which will trigger mobile alerts if activity warrants.
In 2016, Ring is planning to roll out new products and increase its involvement with local communities where Ring is working as an effective tool in reducing home robberies and break-ins, as referenced by Branson. Specifically, Siminoff mentioned it has assisted the LAPD with crime reduction and capture and hopes to expand those efforts.
And an IPO may not be that far off either. "I'd like to IPO the company," said Siminoff who declined to be specific on a date.
As for Branson, he continues to make select investments. A spokesperson tells FOXBusiness.com he recently took a stake in M-Kopa, an African solar business alongside former U.S. Vice President Al Gore via his fund Generation Investment Management and AOL Founder Steve Case. AOL was purchased by Verizon (NYSE:VZ) in June of 2015. The Bill and Melinda Gates Foundation is also an investor. Bill Gates co-founded Microsoft (NASDAQ:MSFT).