Rich Americans Set to Spend More on Holiday Gifts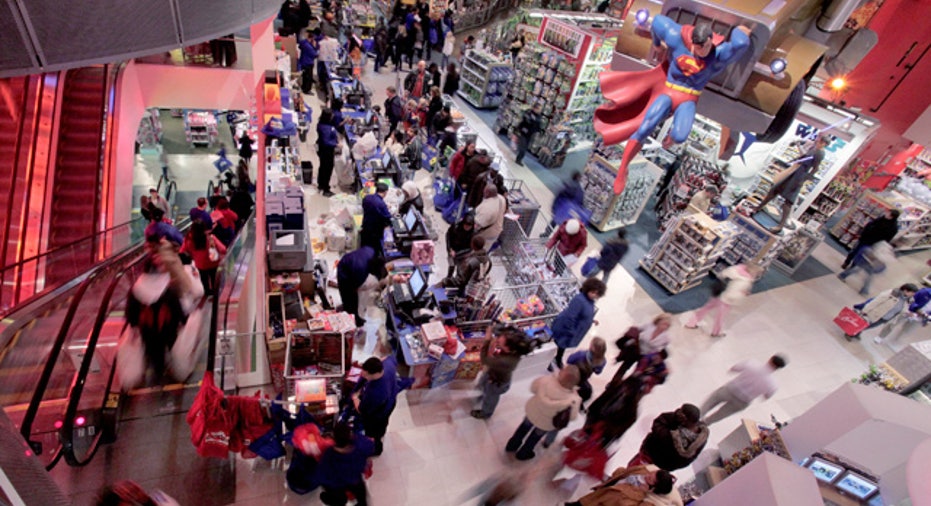 Spending by affluent Americans on holiday gifts is set to grow 4% to $23 billion with retail and restaurant gift cards, tickets to an event or a book topping the wish list, a study found on Thursday.
But the survey of households with a discretionary income of more than $100,000 also found nearly 40% saying retail service has worsened and 20% saying product and service quality has deteriorated.
The boost in holiday gift spending comes from a rise in the number of affluent U.S. families, not an increase in household holiday budgets, which are due to remain flat at about $2,100, the American Express Publishing and Harrison Group poll found.
The "Survey of Affluence and Wealth" found that spending on holiday gifts for extended family and friends, work colleagues, entertaining and decorations was set to fall.
"What brands and retailers really have to focus on are the gifts that people are giving to their spouses, to their daughters, to their sons, that's where the majority of the dollars are going to be spent," said Cara David of American Express Publishing.
"They are looking to buy gifts that have more lasting and enduring value," she said. "There's less of a desire to buy or wear products that show off logos."
Some 86% said the United States was still in recession, down from 93% at the start of 2010, and 63% said the recession will last another year, up from 57% a year ago.
U.S. retail sales rose in September for the 13th month in a row and The National Retail Federation has forecast that retailers would see their best Christmas sales in three years.
STATUS QUO CONFIDENCE
More than 40% said they have held back on spending because of the possibility of increased taxes. Congress is considering whether to extend tax cuts for richer U.S. households, enacted by former President George W. Bush, that are due to expire at the end of the year.
Almost 90% said they plan to vote in the midterm U.S. elections in November, up from 64% ahead of the 2008 presidential election.
More than half said they find it harder to support charities, and half said they are spending more time with their close friends and family.
Some 75% said they feel very successful in career and life, up from 45% in 2007.
"We're becoming an economy that's much less driven by the search for more, and much more driven by the confidence in the status quo," said Jim Taylor, vice chairman of Harrison Group.
"People are no longer looking up the ladder to feel uncomfortable with what they've got ... . They are looking at peers and down the ladder and feeling comfortable about what they've done," he said.
The online poll of 805 households was conducted between September 16-23. The margin of error was plus or minus 4 percentage points.