Rewards Cards' Sign-up Bonuses Get More Generous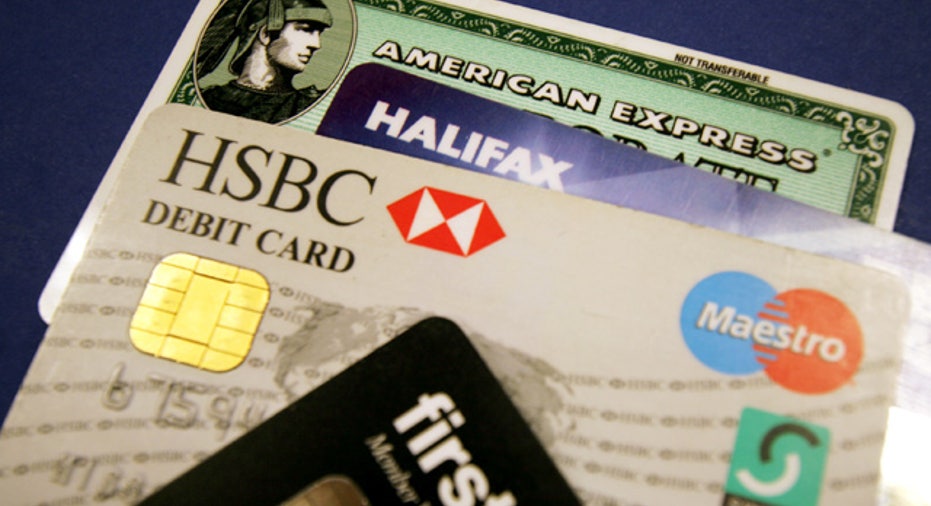 New credit card offers are again streaming into consumers' mailboxes and inboxes, and many proffer something extra to help sweeten the pot. It could be tens of thousands of extra airline miles, gift cards, merchandise discounts or hefty checks.
For consumers in good financial standing, "some of the incentives are so attractive, they might as well apply for the card," says Andrew Davidson, senior vice president at the research firm Mintel Comperemedia.
One of the most impressive Davidson says he's seen is a Chase Freedom card offering $300 cash back if someone spends $500 in three months. And the Citi Forward card doesn't just reward signing up, it rewards good payment behavior. Its rewards include up to 6,000 ThankYou points formaking $600 in purchases and signing up for paperless statements, and another 1,200 bonuspoints for paying your bill on time and staying under your credit limit.
Card issuers are "looking for ways to stand out" because so many consumers already have rewards cards. "They're sort of like the plain vanilla in credit cards," Davidson says.
After curtailing credit card offers during the depths of the recession, along with slashing credit lines and even rescinding credit cards, the competition is heating up again. During the first quarter of 2011, more than 1.4 billion offers were sent to consumers, compared to about 825,000 just a year before, Mintel Comperemedia research found.
Optimism fueling incentives
While Davidson doubts the number of credit card offers will return to pre-recession levels of 2.2 million annually, "there's a sense of optimism we're starting to see throughout the industry."
Almost 60% of credit card offers made during the past quarter had an additional incentive, such as bonus miles, gift cards and cash back rewards, up from just 30% in 2007, he says.
"Consumers expect this now," says Kelly Hlavinka, managing partner at Colloquy, a company focused on the loyalty marketing industry. "They expect a little extra for pulling a card out of their wallet."
"The real battle is for 'top-of-the-wallet' status," Hlavinka says. Many consumers carry a Visa, a  MasterCard and an  American Express , and they decide which to use most frequently based on which one offers the best rewards.
If a particular card has a great rewards program, "it behooves consumers to consolidate their spending" on that credit card, she says, because the rewards add up faster, and consumers are less likely to forget about their perks or let rewards expire.
As loyalty programs grow, consumers fail to cash in 
Despite the demand for these "extras," it's not unusual for consumers to fail to cash in on the rewards they've accrued, a recent study by Colloquy found.
The study looked at both credit card perks as well as store loyalty programs, such as those offered by grocery stores, drug stores and other retailers.
It found that Americans chalk up about $48 billion worth of rewards points and miles each year, but about one-third of those go unredeemed. That's equivalent to every household leaving $205 lying on the table.
Hlavinka says that happens for several reasons.
*Consumers simply forget about their rewards. The average household is enrolled in 18 rewards programs but actively participates in only eight.
*Rewards don't add up fast enough. That may push consumers to focus on using just one or two credit cards.
*Consumers don't visit a particular store often enough. A person may let points expire, or they may forfeit points simply because they haven't shopped at a particular retailer for a certain amount of time, Hlavinka says.
Karen Carlson, director of education for InCharge Debt Solutions, a nonprofit consumer credit counseling service, advises consumers to shop around if they're in the market for a credit card and not just consider whatever offers wind up in their mailbox.
These days, more than half the offers being sent out come from Chase, Citi and American Express, Davidson says, and the bulk of the offers are being sent to the most creditworthy consumers.
Sign-on bonuses mask fees and termsBefore consumers jump on the credit card bandwagon, it's imperative that they read all the terms and conditions that accompany the credit card they're considering, says Josh Frank, senior researcher at the Center for Responsible Lending.
They should take a look at the card's interest rate, annual fee (if there is one), late fee charges and any other fine-print details.
For card issuers, "it's often easier to compete on these kinds of peripheral promotions than on the core price" of the card, Frank says.
Instead, credit card providers are banking on consumers carrying a balance, making late payments and doing other behaviors that will earn the issuer money, he says.
Carlson cautions consumers to "know yourself, your habits and your behaviors" before applying for a new credit card. Consumers should only consider applying for a card if they haven't had any late payments and if they've paid off their balances in full for the past year.
Consumers also need to keep in mind that applying for new credit cards impacts their credit score. So someone looking for a new mortgage "probably doesn't want their credit report reflecting that they just applied for 10 new credit cards," she says.
More from CreditCards.com: