Revolutionizing Brain-Surgery Technology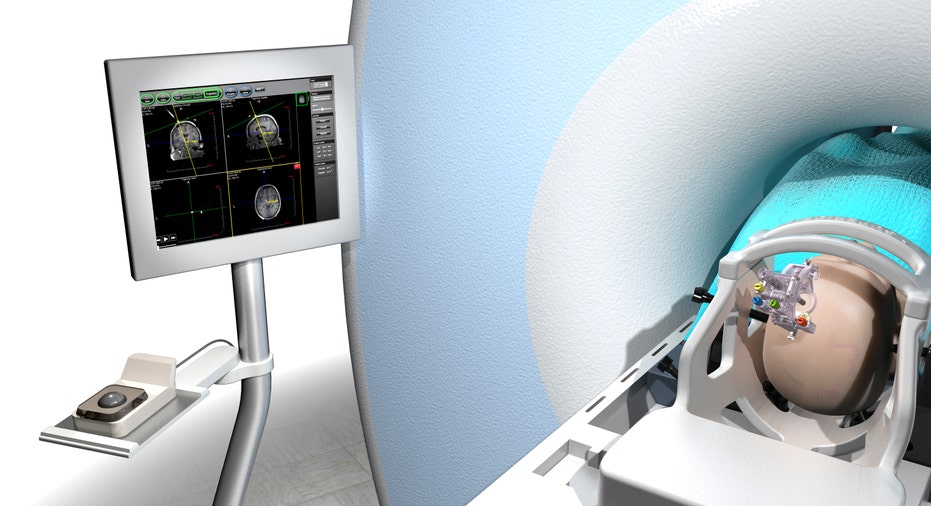 Small Business Spotlight: MRI Interventions, @MRICInc
Who: Kim Jenkins
What: A tool the company says allows brain surgeons to conduct minimally invasive surgery with more accuracy
When: 1998
Where: Memphis, TN and Irvine CA
How: "We are working to revolutionize brain surgery with our ClearPoint system for real-time, MRI-guided, minimally invasive surgery," says CEO Kim Jenkins. Jenkins says without ClearPoint, surgeries are performed blind, and with the system, they are fully visualized.
ClearPoint can be used by surgeons to in operations to treat Parkinson's disease, brain tumors and epilepsy, among other diseases.
The company has raised $80 million in funding.
Biggest challenge: "Bringing together the disparate disciplines that were required to create the ClearPoint systems, from physics and medical device design to software design," says Jenkins.
One moment in time: Jenkins is proudest of the company's opportunity to treat late-stage neuro-disease patients. The system's accuracy is .6 mm in error, which means that surgeons can target areas the size of a single sesame seed, anywhere in the brain.
Best business advice: "There's no substitute for hard work and focus," says Jenkins.