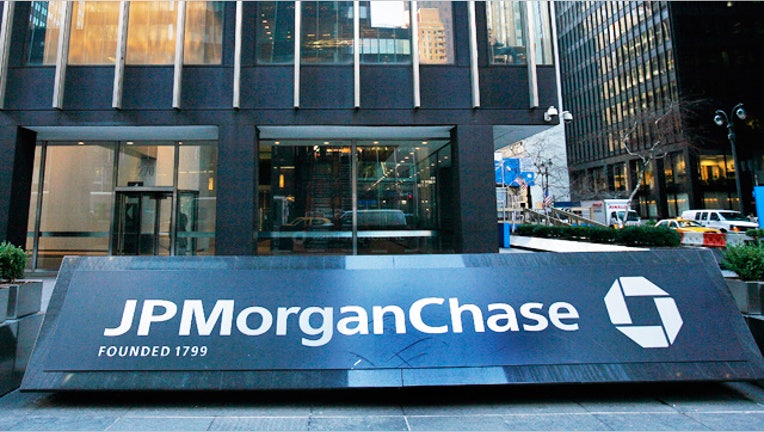 JPMorgan Chase (NYSE:JPM) kicked off earnings season for the financial sector on Friday by revealing a 23% slump in fourth-quarter profits and weaker-than-expected revenue as the banking behemoth suffered from soft investment-banking results.
While the drop-off in earnings was largely anticipated, the revenue miss still sent shares of New York-based JPMorgan sliding more than 3%.
JPMorgan, which recently overtook Bank of America (NYSE:BAC) as the largest U.S. bank by assets, said it earned $3.72 billion, or 90 cents a share, compared with a profit of $4.83 billion, or $1.12 a share, a year earlier. Analysts had been calling for the EPS of 90 cents.
However, revenue retreated 17% to $22.2 billion, trailing the Street's view of $23 billion.
"We believe these returns were reasonable given the environment, although the return for the fourth quarter was modestly disappointing," CEO Jamie Dimon said in a statement.
The financial-services giant was hurt by a $567 million pretax loss tied to the tightening of its credit spreads, reversing a recent trend of gains due to widening spreads.
JPMorgan's results were also negatively impacted by a 30% decline in investment-banking revenue to $4.36 billion. Fees slumped 39% to $1.1 billion, highlighted by a 40% drop in debt underwriting fees to $553 million and a 65% plunge in equity underwriting fees to $169 million. Profits in its investment-banking division plunged 52% to $726 million.
On the other hand, retail banking and consumer lending revenue slipped a more modest 12% to $11.2 billion. Commercial banking earnings rose 21% to $643 million as revenue rose 5% to $1.69 billion.
JPMorgan's results continued to be boosted by improving credit conditions as a decrease in loan-loss reserves lifted its bottom line by 11 cents a share. Credit-card sales volumes rose 20% for the year.
Asset management revenue at JPMorgan shrank by 13% to $2.28 billion, dragging down net income by 40% to $302 million.
Unlike most big banks, JPMorgan has been adding to its payrolls. The company said it ended the fourth quarter with 260,157 employees, up 8% year-over-year.
However, its investment-banking headcount declined 1.2% year-over-year and compensation per employee dropped 7.6% to an average of $341,552.
The weaker-than-expected revenue from JPMorgan weighed on other big banks, including Morgan Stanley (NYSE:MS), Citigroup (NYSE:C) and Goldman Sachs (NYSE:GS), which is set to report results next week.