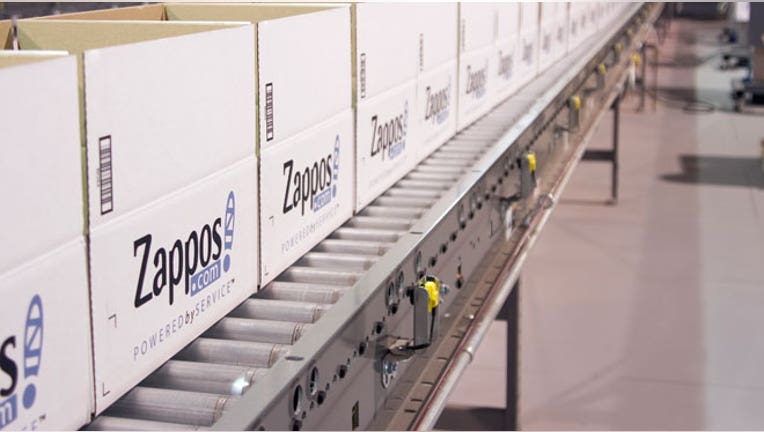 As digital retailers dress for battle this holiday season, it seems offers like free shipping alone aren't going to cut it anymore.
Digital retailers are now finding they have to get savvier in their approach to woo potential customers, adopting laxer return policies, steeper discounts, faster shipping and other perks to attract a growing pool of online shoppers.
Americans by far favor free over fast shipping, according to a new Pitney Bowes study of 1,000 U.S. shoppers. In fact, half said shipping costs have actually deterred them from making an online purchase before, with women paying even more attention now to costs as part of their overall shopping experience than three years ago.
With 75% of the Pitney Bowes respondents saying they bought something online last year, the retailers who can stay in front of customer preferences will come out on top.
"As shipping goes from seven to five days to virtually same-day, how do you create an experience that's more valuable?" said Jim Hendrickson, general manager of shipping solutions for Pitney Bowes.
Digital Gold Rush
Over the last year, retailers big and small have adapted to the transforming digital retail market. Even the major brick-and-mortars like Best Buy (NYSE:BBY) and Target (NYSE:TGT) now match online prices and offer same-day pickup.
But as tech-savvy startups with lower overhead undercut prices of more established rivals and offer attractive offers such as free returns and social media engagement, the stakes have been raised.
Greg Johnsen, chief marketing officer of cloud supply-chain platform developer GT Nexus, says retailers that "find innovative ways to make offers" will come out on top.
In a recent study by GT Nexus, 65% of shoppers polled said that in exchange for a 10% discount they'd wait another five days to receive their product. That would give savvy retailers the ability to entice consumers without sacrificing profits.
"I think that's eye-opening, because it shows the power of flexibility," Johnsen said. "Offering multiple delivery and collection options in combination with smart discount strategies can give retailers a big edge over their competition."
Johnsen referred to the transforming online marketplace as an "opportunity gold rush," giving those that are ahead of the curve and willing to make riskier bets the ability to scoop up a greater share of the digital market.
"Retailers are going through massive changes," Johnsen said. "That's going to define them and that's how they'll win."
Startups Shift
As the market shifts in favor of retail startups due to the lower barriers to entry, the likes of Zappos, Etsy and ModCloth are now finding they can establish themselves right alongside much larger brick-and-mortar rivals as they offer unique services.
Zappos, the online shoe marketplace, touts its free shipping in both directions on not just shoes but also clothing. Its 365-day return policy is far more aggressive than most other online retailers on the market.
"We believe that in order to have the best possible online shopping experience, our customers should not have to pay for domestic return shipping," Zappos says.
Amazon (NASDAQ:AMZN), it's worth noting, bought Zappos last year in a close to $900 million deal, likely because it saw it as a threat as a standalone company.
"Zappos' unique brand is all about service and ease of shipping and purchasing over the web, and to a degree that runs up against Amazon," said Tim Calkins, a marketing professor at Northwestern's Kellogg School of Management.
Meanwhile, online vintage clothing startup ModCloth also makes it easy for returns and has seen its growth skyrocket with its mobile expansion. In July, it credited its social strategy with driving a 40% year-over-year revenue increase.