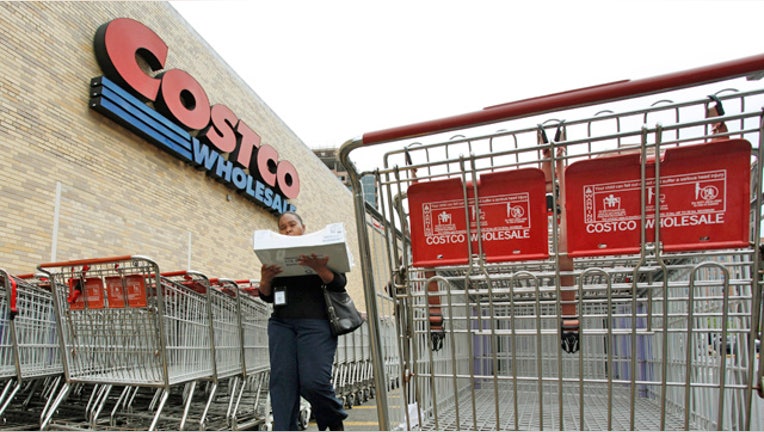 Many U.S. retailers had to ramp up promotions last month as shoppers continued to watch their spending during the holiday season, hitting profits at several chains.
L Brands cut its earnings forecast for the holiday quarter on Thursday after reporting disappointing December sales at its Victoria Secret and La Senza chains. The company said it had to offer more deals than expected, the second month in a row it has had to do so.
Family Dollar Stores Inc and teen retailer Zumiez Inc, which both reported sales declines for December, also slashed their profit forecasts. Even retailers that saw big sales gains, like Kay Jewelers parent Signet Jewelers Ltd , were not spared.
"Additional discounting was necessary in a highly promotional retail environment," Signet Chief Executive Officer Mike Barnes said in a statement.
A group of nine U.S. retailers in the Thomson Reuters same-store sales index are expected on Thursday to report a sales rise of 1.9 percent in December at stores open at least a year, well below the 7.2 percent increase of a year earlier.
Including drugstore chains Walgreen Co and Rite Aid Corp, analysts estimate the rise at 2.7 percent.
Gap Inc will report after the markets close on Thursday.
Faced with reticent shoppers worried about their job prospects and modest economic growth, retailers offered more discounts during the holiday season than a year earlier.
Between Nov. 3 and Jan. 4, eight retailers, including Wal-Mart Stores Inc, Target Corp and Macy's Inc , increased the number of circulars published by 6 percent and sent 57 percent more promotional e-mails, according to data prepared for Reuters by MarketTrack.
Retailers also had to deal with shoppers who were less willing to go into stores: Data firm ShopperTrak this week said foot traffic had dropped 14.6 percent this holiday season.
Walgreen, whose comparable sales of general merchandise rose 2.5 percent in December, said fewer shoppers had come to its stores. Signet's Barnes said more enticing deals were needed to attract customers.
L Brands' sales at stores open at least year rose 2 percent last month, less than the 3.7 percent Wall Street expected, according to Thomson Reuters I/B/E/S. Zumiez reported an unexpected drop in same-store sales.
Small clothing chain Cato Corp also slashed its profit forecast after reporting poor December sales.
Still, some chains offering staples at low prices fared well: Costco Wholesale Corp, which draws shoppers with low prices for its members, reported a 5 percent same-store U.S. sales gain for December, while Wall Street was expecting only 1 percent.
American Eagle Outfitters Inc said comparable sales for November and December fell 7 percent and that it expected its quarterly profit to come in at the bottom of its earlier forecast range of 26 cents to 30 cents per share.
Signet's U.S. comparable sales rose 5 percent for the combined November-December period. Family Dollar's same-store sales fell 3 percent last month.
American Eagle, Signet and Family Dollar are not part of the same-store sales index. (Reporting by Phil Wahba in New York; Editing by Lisa Von Ahn)