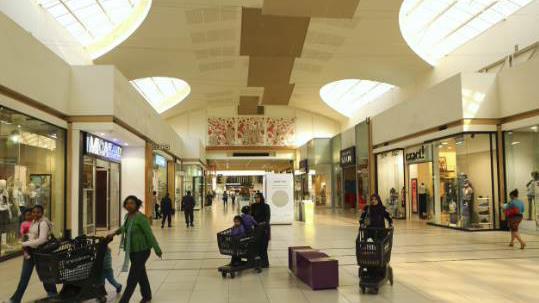 The retail sector is undergoing major changes as the "Amazon effect" and the shift to online shopping has hurt traditional, brick-and-mortar retailers.
According to CoreSight Research's latest update, year-to-date in 2018, 1,509 stores have been closed while 1,278 have been opened. This is far more even compared to 2018, when, according to CoreSight, 6,955 stores closed and 3,433 opened.
Here are some of the companies that have announced store openings to date.
Ulta
Ulta Beauty said it is planning on opening 100 new stores in 2018, with CEO Mary Dillon telling analysts and investors on a call that the opening will allow the company "to continue to drive more market share gains as we enter markets."
Dollar General
In releasing its fourth quarter and fiscal year 2017 results, Dollar General announced it plans to open 900 new stores in 2018, remodel 1,000 stores and relocate 100 stores. This follows the company opening 1,315 new stores and executing 2,079 real estate projects in 2017.
Ross Stores
In early March, Ross Stores announced it plans to add about 100 new stores in fiscal 2018. The company opened 23 Ross Dress for Less and six dd's Discounts stores across 14 states in February and March and plans an additional 75 Ross and 25 dd's.
Hobby Lobby
The company recently reported that it had reached a milestone, on January 8, 2018, with the opening of its 800th store in Clearwater, Florida, noting that it continues to expand across the U.S. with plans to open 60 new locations and hire approximately 2,500 new employees in 2018.
Dick's Sporting Goods
In its recently released fourth quarter and full-year earnings release, the company said it expects to open approximately 19 new Dick's Sporting Goods stores and relocate approximately four Dick's Sporting Goods stores in 2018. Eight of the new stores are expected to open during the first quarter.
Walmart
Walmart will spend an estimated $200 million over the next year in Florida through the opening and remodeling of 43 stores, citing strong sales growth. The company, which will open two stores in Jacksonville and one in Central Florida, said its initiatives will create more than 1,000 jobs this year.
Gap
Gap Stores (GAP) is planning on adding more than 60 Old Navy stores this year, which will push the total Old Navy locations to 1,000. Gap currently operates more than 3,500 stores globally, including its flagship Gap stores, as well as Banana Republic, Old Navy and Athleta stores.