Retail Arbitrage: The Ticket Scalping of Fashion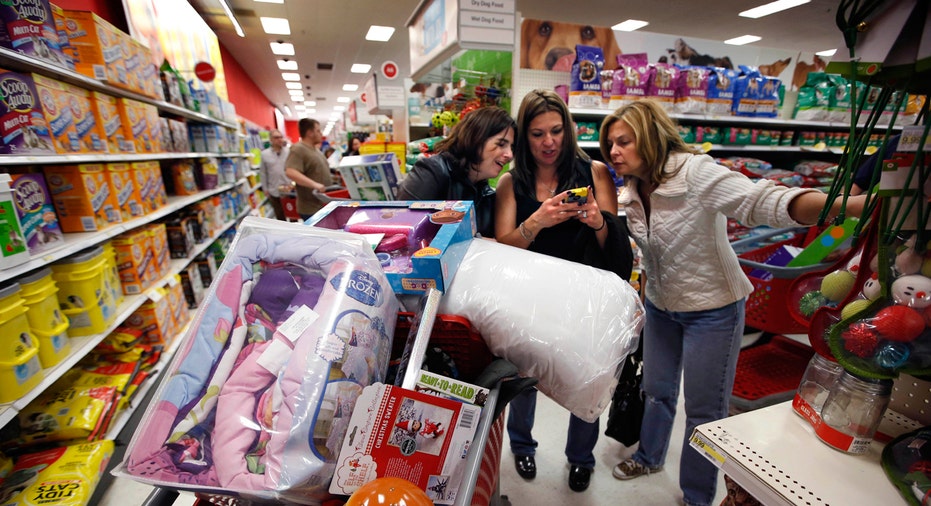 The growing practice of retail arbitrage is probably not on the minds of most consumers, but nevertheless could be affecting their everyday lives by driving up the price of items on the secondary market as well as causing retailers to run out of popular products more quickly.
Retail arbitrage involves middlemen who make purchases in brick-and-mortar as well as online shops and resell them for much more through third-party retailers like Amazon (NASDAQ:AMZN) and eBay (NASDAQ:EBAY).
"It's as old at ticket scalping," says Susan Scafidi, Academic Director of Fordham's Fashion Law Institute. "As long as there's been market imperfection; that is to say people are willing to pay more than sellers are charging."
What muddies the discussion of retail arbitrage is that it is entirely legal, according to the U.S. Copyright Office's First Sale Doctrine, which says, "A person who buys a legally produced copyrighted work may 'sell or otherwise dispose' of the work as he sees fit, subject to some important conditions and exceptions."
The Internet and ecommerce platforms have arguably exacerbated the practice of selling "grey market" goods. Karl Quist, President of online comparison tool Priceblink, says when users find a really good deal online, they will buy as much of a product as they can. Whether they are keeping the entire quantity or turning it over for a profit is another question.
"The biggest enabler [of retail arbitrage] has been Amazon's Fulfillment by Amazon program," Quist says. "It allows you to ship a palette of product to them. It's in Amazon's interest for arbitrage to occur."
Amazon stores the seller's products until a customer orders them. It then picks the products from inventory, packages and ships them.
According to a July Report by Internet Retailer Magazine, third-party sellers accounted for 58% of retail sales on Amazon's sites in the second quarter of 2015.
What Products Are Most Vulnerable to Arbitrage?
"Any situation where the product is scarce is vulnerable," says Quist.
A perfect example is fast fashion collaborations. That is to say, a high-end designer teaming up with a low-end retailer for a limited time collection that is sure to sell out fast.
Target (NYSE:TGT) has done this a number of times with labels such as Missoni, 3.1 Phillip Lim and Lilly Pulitzer.
Today, H&M launched its collaboration with French haute couture fashion house Balmain. While this fast fashion collection is somewhat of an enigma in the sense that some items are priced at over $500, it will undoubtedly still be subject to retail arbitrage.
Who Loses Out?
Scafidi says retail arbitrage benefits "consumers who have more money than time, but is a detriment to consumers who are willing to spend time on line, but cannot afford to pay secondary market prices."
She notes that the practice actually helps retailers in the short-term because it moves the product but is harmful long-term because they could potentially lose part of their customer base. Specifically, those disheartened by trying and failing to get their hands on items due in part to retail arbitrage may never shop with these retailers again.
"Over the years, there have been instances where pieces from our design collaborations are sold on non-Target sites," a Target spokesperson told FOXBusiness.com.
"On the one hand, it speaks to the high demand for our product, but on the other hand, it takes away from the heart of what these collaborations are all about: great design at affordable prices. We always encourage our guests to shop at Target to ensure they're getting authentic product at the best price."
What Can be Done to Discourage This Practice?
Since retail arbitrage is legal, there is not a lot retailers can do to stop it from happening. Both Scafidi and Quist agree limiting quantities has been the method most commonly used to prevent goods from being sold on the grey market.
In past collaborations, Target has limited the quantity of individual items that shoppers are able to purchase as well as narrowed the window for returns. Retailers can also refuse to honor sales tax exemption forms submitted by re-sellers.
Ultimately, though, arbitrage is inevitable and unlikely to be stopped any time soon.
"They [retailers] insist on having these partnerships and creating a limited quantity. If you under-price things and put out a small amount, the price is going to go up in the secondary market," says Quist.