Restaurants Become Bigger Part of Thanksgiving Celebrations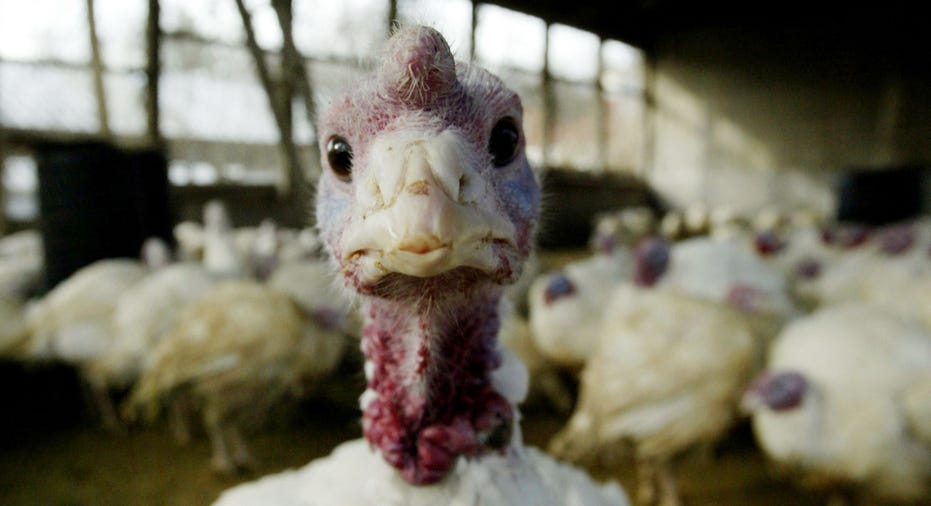 More than 30 million Americans will be eating restaurant food this Thanksgiving, according to a new survey.
According to research from the National Restaurant Association, 15 million Americans will be dining out this year, while 14 million will order some dishes from a restaurant. Another 4 million plan to order a full takeout meal for their Turkey Day celebrations, according to the analysis.
"The trend has been for more restaurants to become involved in offering Thanksgiving meal solutions … from going out for a full sit-down Thanksgiving meal to just picking up a restaurant-prepared side dish or dessert for home," says Hudson Riehle, senior vice president of research at the National Restaurant Association.
Riehle says there are two main reasons why consumers turn to restaurants on Thanksgiving: more family time and convenience. While Thanksgiving has never been as important a holiday to restaurants as Valentine's Day or even Mother's Day, Riehle says the holiday is growing in importance.
"Lifestyles are different than they were a decade or two ago. More consumers are receptive to using restaurant-prepared meal solutions, as well as visiting restaurants," says Riehle. According to the trade group, the number of Americans dining out on Thanksgiving has increased by 3 million in just two years.
Additionally, restaurants specializing in traditional American cuisine aren't the only ones staying open on Thanksgiving. Riehle says more sophisticated diners have led to an increased demand for more creative options than a simple turkey meal with a side of mashed potatoes and cranberry sauce.
"Consumers' expectations regarding a restaurant prepared meal solution are ratcheted up," says Riehle. He says restaurants that may not typically prepare turkey are doing so for the holiday and are marketing the special dishes accordingly, and more traditional American restaurants are trying to add twists to the standard fare.
The National Restaurant Association surveyed more than 1,000 American adults between Nov. 14 and Nov. 17. Projections for the number of Americans who will visit restaurants or order takeout are based on economic analysis and original NRA research.