Research Fees Before You Buy or Sell A Home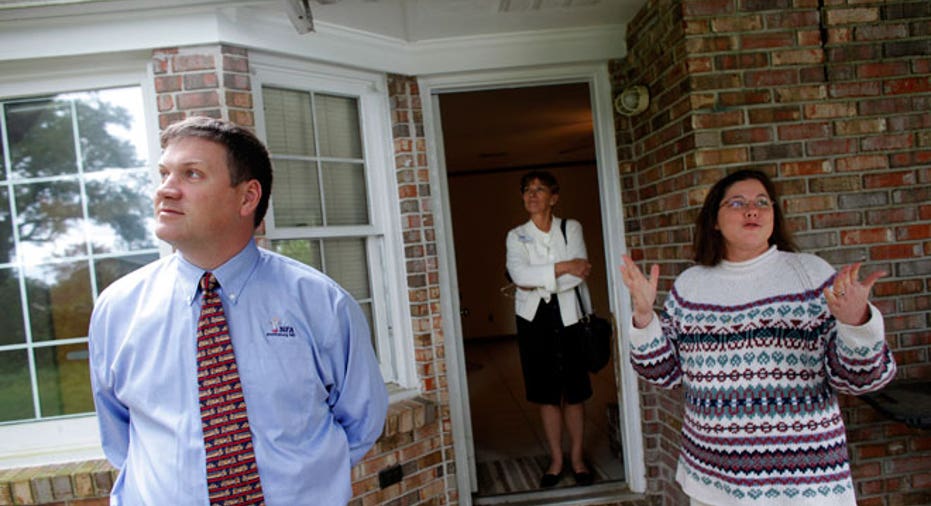 Buying or selling a home comes with a long list of fees. Understanding what these fees are and what you can negotiate can make a difference to your wallet. Experts explain what you need to know so you can lower these fees.
"This will affect your bottom line," says Cara Ameer, broker associate and Realtor at Coldwell Banker Vanguard Realty based in Ponte Vedra Beach, Fla. "Every seller wants to know, after they sell their house, what they will have left or what they need to bring to the closing table, while a buyer needs to get a grip on how much money they need to bring to closing. This factors into what you can afford."
Fees for buyers and sellers are different by state, and who pays which fee follows local custom. Closing costs for buyers are driven by the mortgage amount, says Ameer, while a seller's fees are determined by the sales price and any debts to be repaid from the proceeds.
Experts suggest asking about fees early in the process, since there's little bargaining power at the last hour. "One of the biggest mistake people make when they're buying or selling [a home] is to wait until the last moment to review the estimated closing cost statement, which spells out every fee for the buyer and seller, and itemizes where each of the fees are directed and what they're for," says Michael Corbett, Trulia's real estate expert.
Be sure to ask for an estimated closing cost statement a few times during the process, starting with when you've opened escrow. Also, title companies, escrow companies, lawyers and banks may give you discounts.  "Being an educated buyer or seller is your best savings plan when it comes to knocking down fees," says Corbett.
Once a seller chooses a real estate agent, they will enter into a listing contract with that agent. "The contract will state certain fees, like the real estate commission, and will say who's responsible for title insurance, home inspections, roof inspections and the transfer tax," says Zackary Wright, Senior Vice President at Christie's International Real Estate. Taxes can't be negotiated, but experts explain those fees that can and give tips for what to look for.
Commissions
The real estate commission is the biggest fee you'll pay when selling a home. By law, these are negotiable and there is no going rate, says Ameer. "These vary by marketplace and the home's price point." Lower priced homes may have a higher commission rate, but commissions for higher-priced homes can be larger chunks of money.
Ameer suggests asking the agent to look through the multiple listing service (MLS) so you know the commissions for similar priced homes in your area. "You don't want to be misguided and offer a lower commission," she says. Offering a competitive commission will help your home get shown to potential buyers.
Thinking that you'll save money if you go it alone is a fee myth, says Corbett. When you try to sell a home on your own, "you'll likely sell it for less, carry the home for longer and still pay the commission when you end up going to the real estate agent in the end." An agent helps negotiate the deal and solves problems that can arise for either the seller or buyer. According to the National Association of Realtors, homes sold by owners sold for $184,000 as compared to $230,000 for those sold with an agent.
Inspections
Home, termite and roof inspections, along with any other due diligence, cost money. If you need a mortgage to finance the home purchase, these inspections are important since they may affect the appraisal value.
"If the value in the appraisal isn't there, the lender may not lend the buyer the money," says Wright. "Usually the lender will require that a home pass certain inspections, like the pest control inspection."
If repairs are needed after the inspection, whether the buyer or seller pays for repairs is a point for negotiation. If a termite inspection requires replacing the roof, for example, the seller may be responsible for these. "If the seller refuses, the buyer has a decision to make and the real estate agent plays a key role there," say Wright.
Whether you're paying all cash or putting 3% down, experts caution against waiving a home inspection. "There are certain things that you want to spend money on and the home inspection is one of them," says Corbett. Knowing exactly what you're buying can save you thousands of dollars in the long run.
Title Insurance
"This is set by title insurers, but a good agent can help you if you're paying for title insurance, since you can shop around for the best fees," says Ameer. The cost for title insurance depends on the sales price.
If the seller recently refinanced their mortgage, you may be in luck if they paid for title insurance. The seller may be eligible for a reissue credit on the title insurance if they're going to sell within two years, says Ameer.
Survey
"If you haven't made any changes to the property since you bought it, within a reasonable amount of time like three to five years, you could have your existing survey certified to the new buyer," says Ameer. New surveys cost between $300 and $400, but an existing survey can be recertified to a new buyer for $100 or the buyer may accept your existing survey.
Mortgage Fees
"If they're getting a loan, there could be a whole slew of charges, and the lender is required by law to give you a good faith estimate upfront disclosing all possible closing costs that you could be expected to incur," says Ameer. Lenders may be able to give a lower interest rate by charging a loan origination fee or an administrative or processing fee, and Ameer suggests asking for a discount.
Closing Fees
"Once a purchase contract has been signed and fully executed, the escrow company takes over the transaction," says Wright. "They coordinate with the title company and all the other parties that might be involved after that." Closing fees vary depending on whether an attorney or title company handles the transaction. The title company represents the transaction rather than you, and experts suggest shopping around for low fee.