Reports: JPMorgan's Tentative $13B DOJ Settlement Could Collapse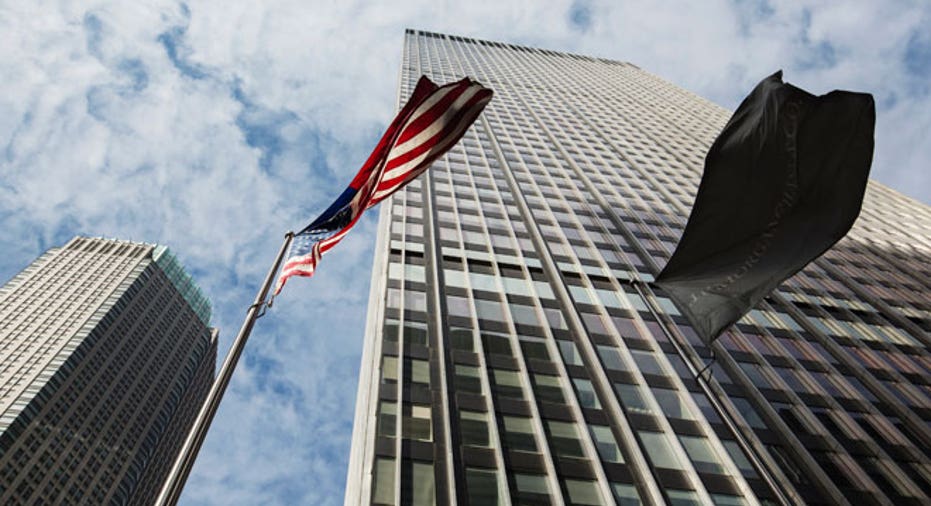 JPMorgan Chase's (NYSE:JPM) tentative $13 billion mortgage settlement with the Department of Justice is at risk of imploding, according to multiple reports.
Word that the much-talked about and record-shattering deal could collapse drove shares of the largest U.S. bank to session lows.
Sources close to the matter tell FOX Business' Charlie Gasparino JPMorgan could have to settle various cases individually because a global settlement would be too onerous.
JPMorgan is worried about "unquantifiable" legal liability under the current terms of the tentative agreement.
According to The Wall Street Journal, JPMorgan and the DOJ disagree about the bank's attempt to be partly reimbursed by a fund controlled by the Federal Deposit Insurance Corp.
JPMorgan wants to pay some of the settlement out of a fund set aside for creditors of the now-defunct Washington Mutual, which it acquired during the financial crisis at the urging of the government.
However, Attorney General Eric Holder is not willing to let JPMorgan pay the fine out of one hand and pull money out of the FDIC fund with the other, FOX News reported.
Another sticking point concerns criminal prosecution, where JPMorgan now wants the deal to restrict the government from filing a criminal suit except for an ongoing action in California.
A draft settlement offered by JPMorgan Sunday night upset federal officials by giving the bank extra legal protection from criminal probes, the Journal reported.
The DOJ and Holder are "not at all comfortable with that," FOX News reported.
Holder is on a trip to Morocco and is expected to return to the U.S. on Wednesday night.
Neither New York-based JPMorgan nor the Department of Justice responded to a request for comment on the news.
If the deal falls apart, the DOJ could be left with little choice but to file a civil lawsuit against JPMorgan.
Shares of JPMorgan fell into the red on the news, but closed at $52.73, up 0.09% on the day.
Despite the record price tag, JPMorgan has sought to settle the matter out of court in an effort to remove another cloud of legal uncertainty that has been hovering above the bank.
Last week, the regulator of Fannie Mae and Freddie Mac revealed a $4 billion settlement with JPMorgan tied to mortgages sold during the housing boom.
JPMorgan is also reportedly in talks over a potential $6 billion settlement with institutional investors like BlackRock (NYSE:BLK) who lost money on pre-crisis mortgage-backed securities.