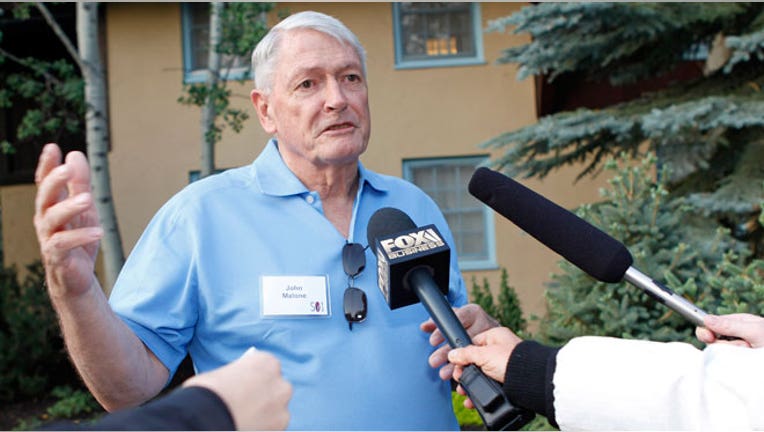 Charter Communications (NASDAQ:CHTR) is said to be preparing a bid of less than $140 a share for larger rival Time Warner Cable (NYSE:TWC).
News reports on Friday morning indicated that Charter is readying an offer letter that it will send to Time Warner Cable as early as next week. The offer will reportedly include cash and stock.
Bloomberg News said Charter will offer no more than $140 a share, while Reuters reported that the bid will be short of $135 a share.
Shares of Charter rose 1.4% to $133.90 on the renewed talk of a deal. Time Warner Cable was trading just 15 cents higher at $132.66. Charter has soared 73% on the year through Thursday's close, while its acquisition target has gained 35%.
Spokespeople for Charter and Time Warner Cable declined to comment on the reports.
Speculation over cable consolidation, particularly surrounding Time Warner Cable, has ramped up over the last few weeks. Charter, the fourth-largest U.S. cable provider, and industry leader Comcast (NASDAQ:CMCSA) were reportedly discussing a possible joint bid for the company.
Bloomberg News said Comcast and Cox are not involved in Charter's pending offer.
Privately held Cox Communications, the No. 3 cable company, was also said to be considering a bid for Time Warner Cable.
With a market value of roughly $13.9 billion, Charter is smaller than cable's No. 2 player Time Warner Cable, which is valued at $37.6 billion. Comcast, which also owns NBC Universal, is by far the largest of the bunch with a market capitalization of $128 billion.
But Charter is backed by John Malone's Liberty Media (NASDAQ:LMCA), and at a shareholder meeting in June, the media mogul said he wants the Connecticut-based company to become "a horizontal acquisition machine."
In March, Liberty Media acquired a 25% stake in Charter. About a month earlier, the cable operator announced a deal to buy Cablevision's (NYSE:CVC) western systems for $1.62 billion.