Report: Wal-Mart Tests iPhone Checkout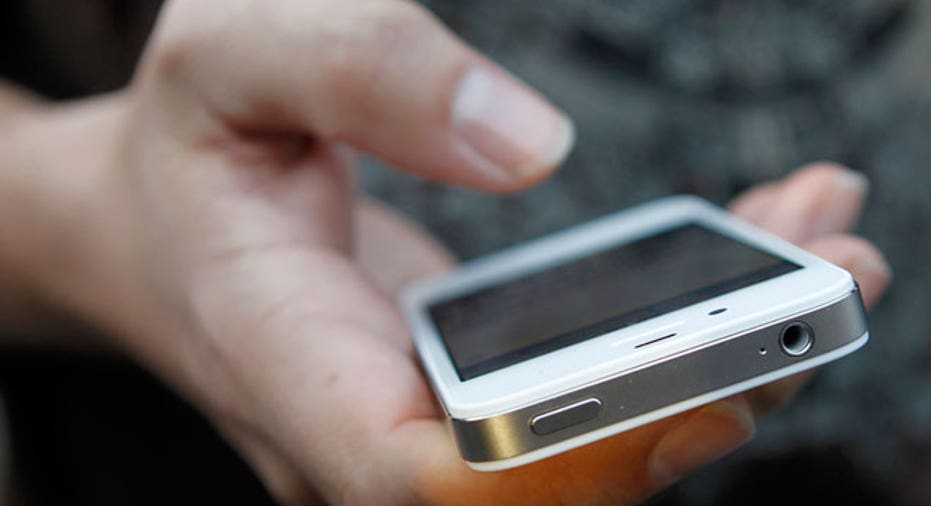 Wal-Mart Stores Inc (NYSE:WMT) is testing a "Scan & Go" system that would allow shoppers to scan items using their iPhones and then quickly pay at a self-checkout counter.
If the test by the world's largest retailer is successful, it has the potential to change the way people shop and pay, making the process more personal and potentially faster.
Earlier this week, Walmart invited employees with Apple Inc iPhones to participate in a test at a Walmart supercenter in Rogers, Arkansas, near the company's headquarters, according to a form on the Survey Monkey website (https://www.surveymonkey.com/s/selfcheckout)
The test comes months after Wal-Mart said that it would add more self-checkout lanes at its Walmart and Sam's Club stores as it continues to look for ways to lower costs and prices for its shoppers.
Pushing more shoppers to scan their own items and make payments without the help of a cashier has the potential to save Wal-Mart millions of dollars, Chief Financial Officer Charles Holley said on March 7. For every 1 second in average transaction time at the Walmart U.S. chain, the company has said that it spends about $12 million in cashier wages.
A push to gather other participants, including Walmart employees' friends and family, appeared to have also been emailed this week by someone from the company's @WalmartLabs team, according to a copy of the email obtained by Reuters. A company spokesman would not verify this on Friday afternoon.
"We're continually testing new and innovative ways to serve customers and enhance the shopping experience in our stores," said Wal-Mart spokesman David Tovar.
The test comes as retailers and restaurants are trying to figure out ways to speed up the checkout process by letting customers pay with a tap of their smartphones.
In the Walmart iPhone scanning test, shoppers can scan products with their phone and put them in bags while they shop, and then pay at a self-checkout counter. It is unclear whether shoppers could pay directly with the iPhone or if they would need to use a regular form of payment, such as cash or a credit card.
Wal-Mart earlier this month said it was joining with other retailers to develop a mobile payment network, a retailer-led initiative that would match similar services by Google Inc and eBay Inc, among others.
While self-checkout aisles are common at many stores, the ability to scan items with one's mobile phone while shopping is not a typical process. Among other tests, Supervalu Inc's Jewel-Osco chain once let shoppers use hand-held scanners and then enter that information at the checkout to pay, but that test ended years ago.