Report: Wal-Mart, Kroger Circle Assets of Bankrupt Hostess Brands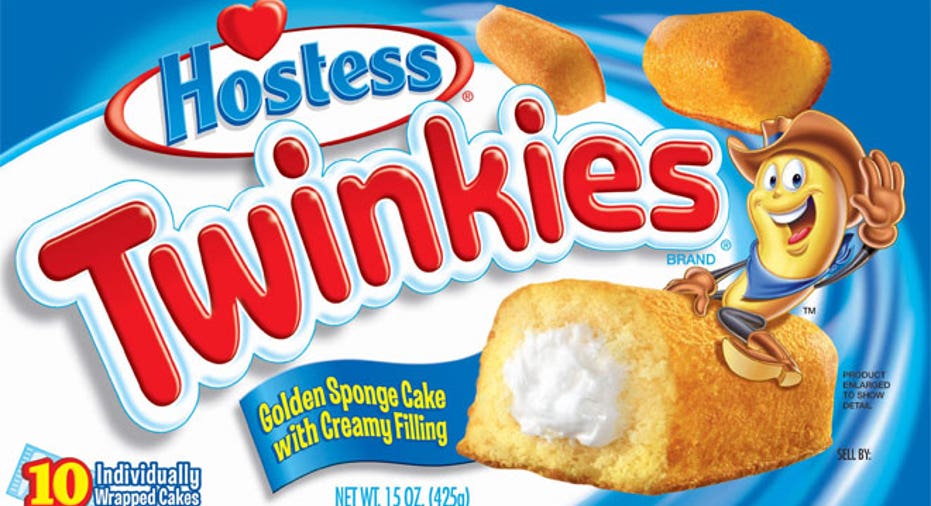 Wal-Mart Stores (NYSE:WMT) and Kroger (NYSE:KR) are reportedly eyeing some of the leftovers from bankrupt Twinkies and Wonder bread maker Hostess Brands.
According to Bloomberg News, the companies are among the two dozen bidders for the assets in the wake of Hostess's bankruptcy last month.
It's not clear which specific assets Wal-Mart and Kroger are attempting to land.
Some of the Hostess bids are for all of the assets, while others are only interested in the cakes or breads businesses or just individual plants and products, Bloomberg reported.
"There are rumors about Walmart all the time and we just don't comment on them," a Wal-Mart spokesman said in an email.
Kroger didn't immediately respond to a request for comment.
Grupo Bimbo and Alpha Banking are also among the first-round bidders, Bloomberg reported.
The Hostess bankruptcy has put more than 18,000 jobs in limbo and comes after the maker of Ding Dongs and Ho Hos failed to reach a compromise with its striking bankers' union.
The Irving, Texas-based company was founded in 1930 and lays claim to 33 bakeries, 565 distribution centers, 5,500 delivery routes and 570 bakery outlet stores throughout the U.S.