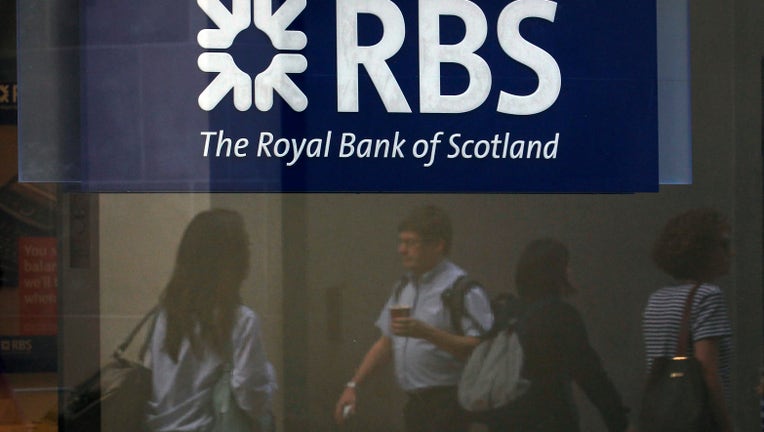 After largely refraining from slapping companies with crisis-era criminal charges, the U.S. is reportedly pushing Royal Bank of Scotland (NYSE:RBS) to plead guilty to criminal charges as part of a settlement over allegations the U.K. bank rigged Libor rates.
According to The Wall Street Journal, an RBS settlement with the U.S. and U.K. may be hammered out in the next two weeks and could include $790 million in penalties.
RBS executives are resisting any guilty plea as part of a Libor settlement due to concerns it could impair relationships with customers and add to the bank's legal bills, the Journal reported.
Still, shares of RBS slumped almost 6% in early trading on Tuesday on the news.
The talks come after Barclays agreed to pay $453 million in June to settle charges it manipulated Libor rates, which are used as benchmarks on trillions of dollars of debt around the world. Switzerland's UBS then settled similar Libor rigging allegations in December for a whopping $1.5 billion.
The U.S. Department of Justice has largely avoided bringing formal criminal charges against major lenders, fearing such action could destabilize important cogs of the financial system.
However, the Journal reported that U.S. officials were "heartened" by the lack of fallout in the markets and in regulatory circles to the UBS settlement, which called for the Swiss bank's Japanese unit to plead guilty to wire fraud.
With that in mind, the U.S. is now pushing for one of RBS's units, perhaps an Asian business where some of the wrongdoing is alleged to have occurred, to plead guilty to attempting to manipulate rates, the paper said.
RBS, which is 82% owned by the U.K. government, has been in negotiations with the U.S. since the fall over a potential Libor settlement.
While the U.K. isn't actively pursuing criminal charges against RBS, it is considering bringing criminal charges against individuals, the Journal reported.
U.S.-listed shares of RBS, which is based in Edinburgh, Scotland, fell 5.70% to $10.92 Tuesday morning, nearly wiping out their 2013 gains.