Report: Twitter Could Price IPO as High as $28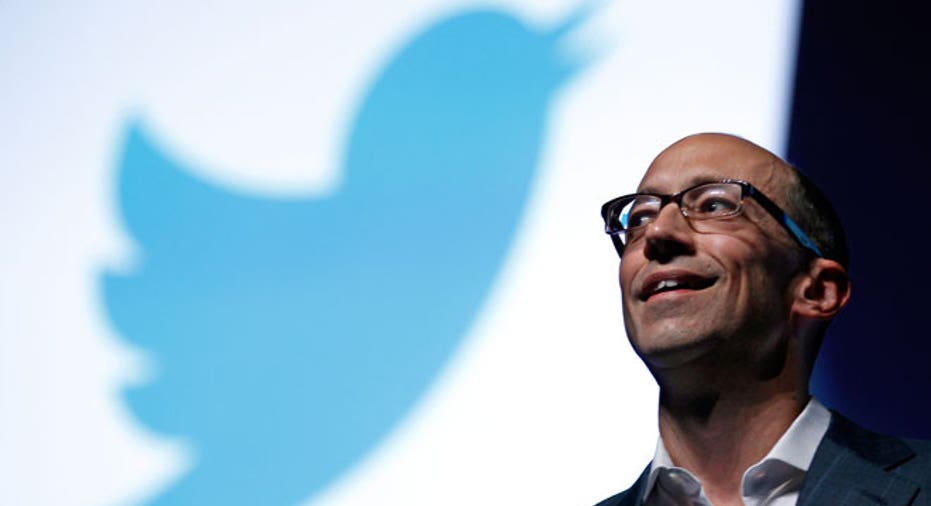 Twitter may price its initial public offering as high as $28 a share, according to a published report, a level 50% higher than its earlier range that could raise as much as $2.3 billion.
The report demonstrates how Twitter's somewhat-conservative IPO stance has quickly faded to a more aggressive one amid heavy investor demand.
The social-media company is likely to price its IPO Wednesday evening at $25 to $28, The Wall Street Journal reported, citing fund managers briefed by bankers from underwriters Goldman Sachs (NYSE:GS) and Morgan Stanley (NYSE:GS).
The bankers were aiming to price the deal at $27, but Twitter had not made a final call yet, the Journal reported.
San Francisco-based Twitter didn't immediately respond to a request for comment.
The debate over where to price any IPO is a delicate one as companies want to leave room for a first-day pop, but are also reluctant to leave too much cash on the table.
Twitter's initial IPO range of $17 to $20 was deemed relatively conservative, especially compared with Facebook's (NASDAQ:FB) aggressive debut. It became clear Facebook's May 2012 IPO overvalued the company and its shares plummeted in the ensuing weeks.
If Twitter prices its IPO at $25 a share, it would allow the company to raise $2 billion and give it a market valuation of about $13.9 billion. The $25 figure would match the high end of its revised $23 to $25 range and represent a healthy 35% hike over the midpoint of the initial target range.
At $28, Twitter would raise $2.3 billion and achieve a market cap of $16 billion, which is roughly the size of Bed Bath and Beyond (NASDAQ:BBBY) but below LinkedIn's (NYSE:LNKD) $27 billion market value.
The apparent strong investor demand for Twitter's shares comes despite the fact that the micro-blogging company is not expected to post a profit until 2015 or even 2016. In fact, regulatory filings reveal its losses have been accelerating.
Analysts at underwriting banks like Goldman Sachs (NYSE:GS) and JPMorgan Chase (NYSE:JPM) are less bullish on Twitter's growth prospects than analysts who haven't had as close proximity to the company's executives, according to the Journal.
Some questions have also been raised about the efficacy of Twitter's advertising platform, especially compared with search advertising or Facebook.
Yet Twitter has seemingly picked an optimal time to go public, with historically low interest rates forcing investors to aggressively search for returns. The Dow Industrials climbed to all-time intraday highs on Wednesday and have rallied more than 20% year-to-date.