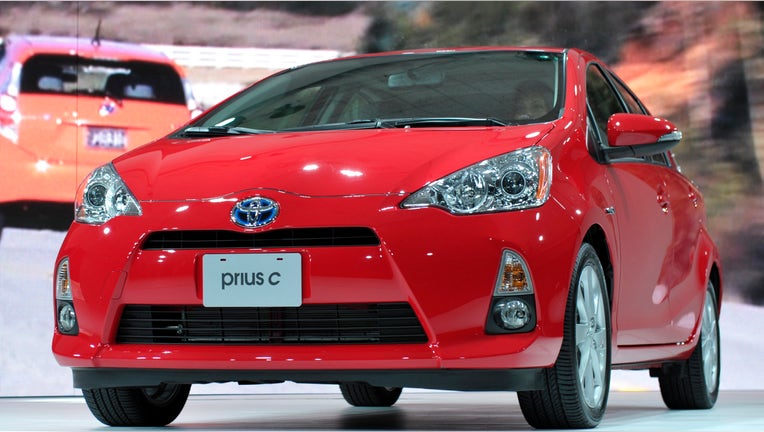 Toyota Motor (NYSE:TM) is reportedly ditching plans for widespread sales of a new all-electric minicar but is putting more weight behind its hybrid fleet, according to media reports citing Toyota executives at a press conference Monday morning.
When the Japanese auto maker first unveiled the eQ in 2010 it had forecast selling several thousand per year, however it has since lowered that view to just 100 battery-powered eQ vehicle sales in what will be a very limited release in the U.S. and Japan.
"Two years later, there are many difficulties," Takeshi Uchiyamada, Toyota's vice chairman and the engineer who oversees vehicle development, told reporters on Monday, according to Reuters.
Shares of Toyota slipped about 1.7% to $80.11 Monday morning.
The auto maker did not immediately respond to FOX Business for a comment.
The bleak eQ outlook mounted on doubts that electric-powered cars will be able to efficiently takeover the traditional combustion engine, an environmental initiative that was started by Toyota when it launched the Prius worldwide in 2000.
While higher sales will help, Toyota said they must be accompanied by narrowed expenses in order to improve its profitability. Automakers had been particularly hit by the economic downturn as consumer confidence slumped, and Japanese car manufacturers were slammed last year by the earthquake in Japan.
Toyota is instead choosing to focus more on its fleet of hybrid vehicles, with plans to launch 21 new or full model-change hybrids by the end of 2015.
Toyota predicted that total sales of hybrids worldwide will likely top 1 million this year, with the lion's share being Totoyas. It also bullishly projects that its own hybrid sales will hit that mark every year between 2013 and 2015.