Report: Taxpayers Out $9.7B on GM Bailout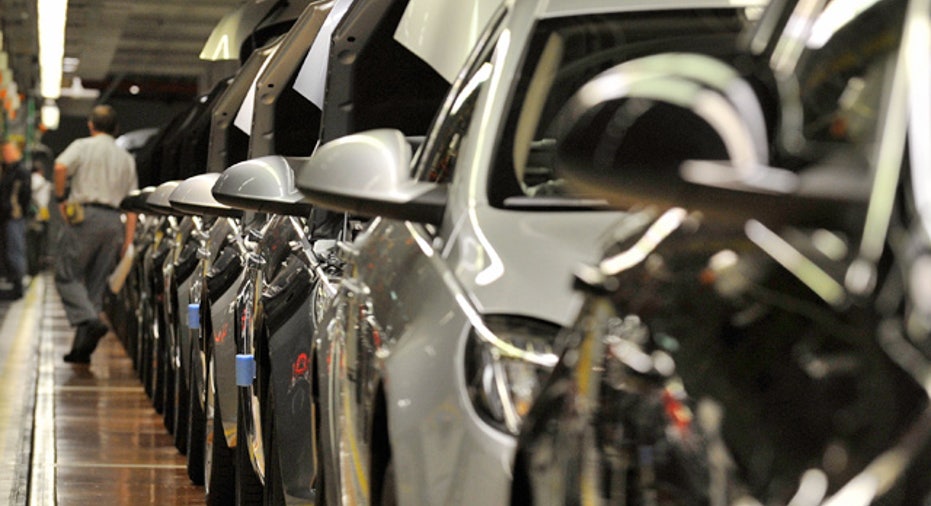 The government's 2009 bailout of General Motors (NYSE: GM) has cost U.S. taxpayers $9.7 billion as of Sept. 30, according figures released Tuesday in a report to Congress.
At the height of the financial crisis, as GM teetered on the brink of bankruptcy, the government bailed out the giant Detroit auto maker with $49.5 billion in loans in exchange for $2.1 billion in preferred stock and a 60.8% equity stake.
In an effort to reduce that stake, Treasury has intermittently sold large portions of its GM stock, but always at prices below "the Government's cost basis," according to the report. In other words, the stock was sold at a price below the level at which the U.S. would break even on the deal.
The loss figures were released in a quarterly report to Congress issued by the Special Inspector General overseeing the Troubled Asset Relief Program (TARP).
Treasury, which currently holds a 7.3% equity stake in GM through 101.3 million shares, has said it plans to sell its entire stake by April 2014.
Taxpayers also lost $2.9 billion on Treasury's investment in Chrysler, which exited TARP in 2011.
"As of September 30, 2013, taxpayers are owed $32.5 billion, of which $12.6 billion in losses have been realized or written off and will never be repaid, leaving $19.9 billion outstanding," Tuesday's report stated.
GM and Chrysler received nearly $80 billion in taxpayer bailout funds in 2008 and 2009 as car buying in the U.S. came to a virtual standstill during the darkest days of the recent recession. Both cars makers were forced into bankruptcy anyway, but both have shown signs of recovery.
Although successful in breathing life back into the battered sector and credited with saving thousands of U.S. jobs, the bailout was unpopular among many Americans. Critics of the bailout derisively dubbed GM "Government Motors."
GM took its shares public again in November 2010 just over a year after passing through bankruptcy. Its shares were trading at $35.96 on Tuesday, above the IPO price of $33.