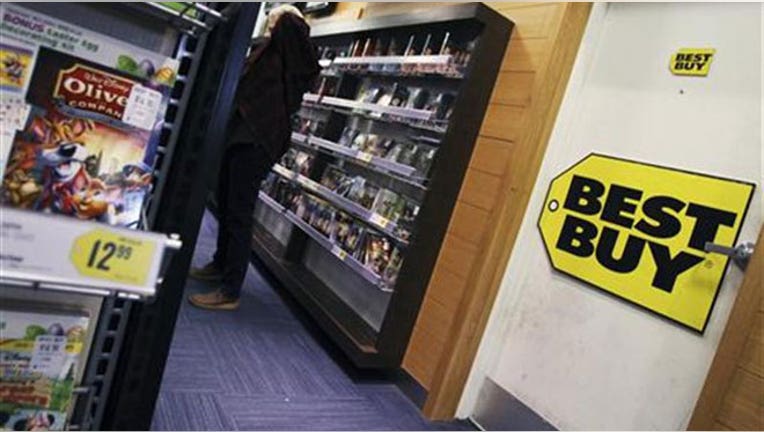 Best Buy (NYSE:BBY) founder Richard Schulze is reportedly working with banks, including Credit Suisse (NYSE:CS), to explore strategic options that could possibly shift the beleaguered consumer electronics retailer into private hands.
The founder and banks are still in the early stages of discussions, three sources told Reuters, and it remains to be seen whether a deal will ever come to fruition.
Meanwhile, Best Buy's board is proposing not allowing shareholders to vote on any buyout proposal without first receiving the board's consent.
Last week, the board set the minimum threshold of ownership required for a shareholder to a call a meeting to 25% from 10%, according to a filing with the Securities and Exchange Commission, and said the meeting would be called by the chairman, chief executive, or chief financial officer.
Best Buy would not comment on this story.
Earlier this month, Schulze relinquished his role as chairman a year earlier than expected and said he would explore options for his 20.1% stake in Best Buy. While Schulze is the company's largest shareholder, he falls below the 25% threshold recently imposed by the board.
Schulze chose to step down after a scandal hit Best Buy earlier this year when allegations arose in April that former CEO Brian Dunn had been having an affair with a female subordinate. An internal investigation revealed that Schulze had known about the relationship but did not tell the board about it.
Schulze, who started Best Buy more than 40 years ago, at first said he would step down as chairman at the company's annual shareholder meeting in June and continue for another year as a board member, but he changed his mind and started exploring options for his $1.3 billion stake.
At the time, the retailer's founder said there was an "urgent need for Best Buy to reinvigorate growth by reconnecting with today's customers and building pathways to the next generation of consumers."
The company continues to hunt for a new, permanent chief executive. Mike Mikan currently serves as interim CEO.
The managerial changes come as Best Buy struggles to rebound from a series of missteps and soft demand that has caused same-store sales – a key growth metric for retailers that measures sales at stores open longer than a year – to fall seven of the last eight quarters.
Shares of Best Buy slumped 1.8% Wednesday morning. They are down about 18.6% so far this year.