Report: Pack of Tech Firms Eye Strategic BlackBerry Deal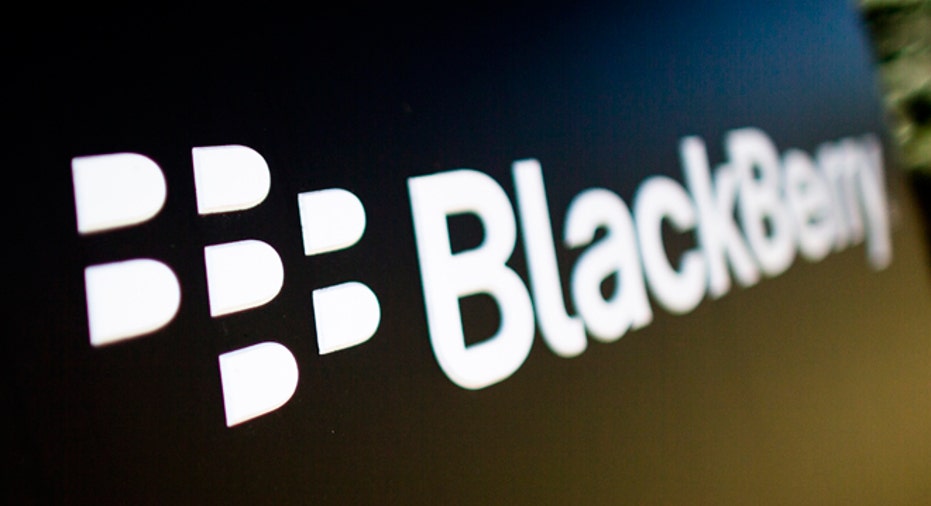 Shares of BlackBerry (NASDAQ:BBRY) rallied 4% Monday after reports swirled indicating a cluster of big-name tech companies like Google (NASDAQ:GOOG), SAP (NYSE:SAP) and Cisco Systems (NASDAQ:CSCO) are in talks about acquiring all or parts of the slumping smartphone maker.
The news would appear to raise the chances BlackBerry eventually reaches a firm transaction at some point, whether with a private-equity buyer, major shareholder Prem Watsa or a strategic tech bidder.
Last month, BlackBerry revealed a preliminary go-private deal from Watsa's Fairfax Financial worth $4.7 billion that is subject to a six-week due diligence period.
According to Reuters, BlackBerry has asked for preliminary expressions of interest from potential strategic buyers, including tech titan Google, German software maker SAP, networking equipment leader Cisco, chip maker Intel (NASDAQ:INTC) and Asian electronic giants LG and Samsung.
It's not clear which tech companies are interested in buying all of BlackBerry, nor which parts of the company are drawing the most interest in a potential partial sale.
South Korea's Samsung denied the report, telling FOX Business: "Samsung is not considering the acquisition of BlackBerry."
Representatives from Google, SAP, LG and Cisco all said they do not comment on "rumors and speculation."
A spokesman from Intel said: "The Reuters report is speculative and is based on speculation and we don't comment on speculation."
Potential suitors are proceeding with caution due to BlackBerry's financial struggles and strategic question marks, Reuters reported.
BlackBerry seemed to acknowledge the wider net being cast as it searches for a bidder.
"The special committee, with the assistance of the company's independent financial and legal advisors, is conducting a robust and thorough review of strategic alternatives," the company said in an emailed statement.
BlackBerry reiterated it doesn't plan to disclose "further developments" until it approves a specific deal or concludes the review.
Private equity firms, including New York-based Cerberus Capital Management, have asked BlackBerry and its bankers to provide additional financial details about its business segments -- a process that could take weeks, Reuters reported.
BlackBerry is being advised by JPMorgan Chase (NYSE:JPM) and Royal Bank of Canada's (NYSE:RY) RBC Capital Markets.
Shares of Waterloo, Ontario-based BlackBerry advanced 3.90% to $7.99 Monday, trimming their 2013 slump to 32.7%.