Report: ObamaCare May Mean Higher Premiums for 11M Small Business Workers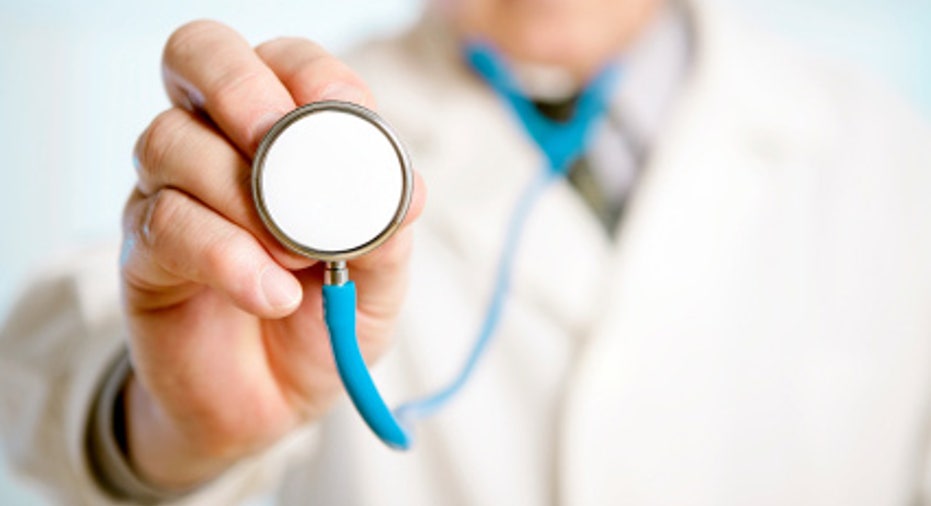 A new report from the Obama administration estimates that two-thirds of small businesses – and 11 million workers – will see premiums rise under ObamaCare.
The report was released late Friday, with no public announcement. Conducted by the actuary for the Centers for Medicare and Medicaid Services, the study examined how changes in underwriting policies due to the ACA will affect premiums.
"Therefore, we are estimating that 65 percent of the small firms are expected to experience increases in their premium rates, while the remaining 35 percent are anticipated to have rate reductions," CMS wrote in the report.
Small business groups said it's more of the same bad news about the health-care reforms.
"It's officially time to change the name of Obamacare to The Unaffordable Care Act," said NFIB Director of Federal Public Policy Amanda Austin. "Perhaps the biggest takeaway is the lengths that the Administration will go to hide the runaway costs for a health care law that is neither affordable nor workable."
National Small Business Association spokesperson Molly Day says she is not surprised, as an NSBA survey released earlier this month found that 91% of small businesses reported an increase in per-employee costs at their most recent renewals.  And a Congressional Budget Office report, also published in February, estimated that the Affordable Care Act will lead to approximately 2 million fewer jobs through 2024.
"The idea that ObamaCare was going to somehow reduce health insurance costs was a complete fiction from the start," says Small Business & Entrepreneurship Council Chief Economist Ray Keating. "The hard realities of rising costs are becoming increasingly clear to all, with small businesses and their employees getting hit hard. It's more bad news for economic growth and job creation."
However, Health and Human Services spokesperson Joanne Peters says the situation is not so dire.
"Since the Affordable Care Act became law, health care costs have been growing at the slowest rates on record and premiums are growing at less than one-half the pace seen a decade ago.  The law is making it easier for businesses to offer coverage, just like it did in Massachusetts when employer coverage increased after reform passed," says Peters.
Digging In to the CMS Report
Before the Affordable Care Act was passed, premiums for small businesses could vary based on factors like group size, employee health and industry. This policy, known as community rating, meant that smaller businesses, high-risk firms and companies with older or unhealthy employees could face significantly higher premiums.
Industry experts say ObamaCare changes the rules for community rating, since insurers are no longer able to factor in health status or gender to determine premiums (women of childbearing age often faced higher premiums).
The CMS report says prior to ObamaCare, two-thirds of small businesses were paying below-average health care premiums, and rates stand to rise under the ACA to meet the average. This translates into 11 million workers possibly seeing an increase in premiums.
An estimated 35% of small businesses (and 6 million workers) will see their premiums drop as a result of ObamaCare, according to the report. CMS says the effect on premiums will depend heavily on which firms continue to offer health insurance, and which firms decide to terminate coverage.
National Association of Health Underwriters President Tom Harte says the burden will fall primarily on the shoulders of younger and healthier workers, while older and sick workers will see premiums fall. This trend could worsen if businesses accustomed to paying lower premiums drop coverage.
"They are driving prices up for the healthy population and increasing rates for younger people … and forcing them out of the market," says Harte.
Small Business Advocates Respond
According to Speaker of the House John Boehner and House Small Business Committee Chairman Sam Graves(R-MO), the CMS report is two years overdue. The 2011 Budget Control Act required that the CMS complete the report within 90 days after the enactment of the Affordable Care Act.
"The Obama administration's long delay of this CMS report is consistent with the rest of the law – behind schedule and bad news for small business," said Chairman Graves. "The fact that two-thirds of Americans who work at small businesses will see premium increases because of the health law is devastating news. This is one more in a long line of broken promises from President Obama and Washington Democrats."
Both the NFIB and America's Health Insurance Plans, the health insurance trade association, also call attention to the Health Insurance Tax (HIT), which will further drive up the cost of premiums for small business workers. The CMS report did not examine in detail the effect of this tax, which went into effect on Jan. 1.
"This tax alone will mean that this year small businesses will pay an additional $360 for each family they cover," says AHIP spokesperson Claire Krusing. Over a ten-year period, AHIP estimates that small businesses will see premiums rise by nearly $7,000 for each family covered. Premiums for individuals covered by small businesses are estimated to rise by over $2,700 during the same period.
AHIP and the NFIB say this tax and other factors cannot be ignored when judging ObamaCare's effect on small business workers.
"We predicted last year that premium increases for the small-business community would be driven by community rating, a mandatory minimum benefit package, new taxes rolled into premiums, and a government sponsored SHOP exchange," said Austin. "NFIB and small-business owners have been, and are, 100% right about what's wrong with the ACA."
The White House did not respond to requests for comment.