Report: Nokia CEO Elop on the Short List to Replace Ballmer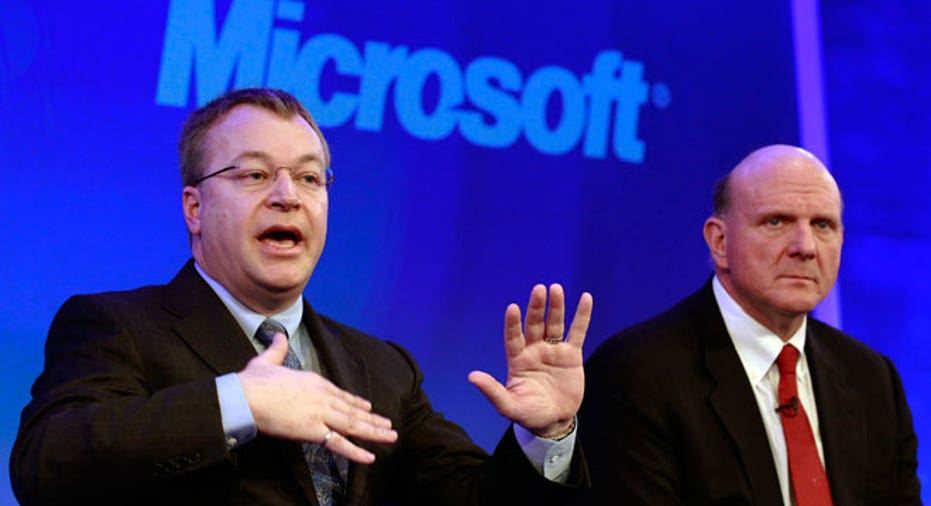 As Microsoft (NASDAQ:MSFT) scours the tech world for a suitable replacement for longtime CEO Steve Ballmer, Nokia (NYSE:NOK) chief and former Ballmer lieutenant Stephen Elop has emerged as a favorite.
According to Sunday Times of London, Elop, who was in charge of Microsoft Office, is considered a strong candidate to replace Ballmer.
Elop, 50, jumped to Nokia in September 2010 to serve as the Finnish phone maker's president and CEO. Before a three-year stint as a senior executive at Microsoft, Elop served as an executive at Juniper Networks (NYSE:JNPR) and Adobe Systems (NASDAQ:ADBE).
Microsoft surprised Wall Street on Friday by revealing Ballmer's plans to retire within a year, just months after unveiling a sweeping corporate restructuring. Shareholders cheered the news, bidding Microsoft more than 7% higher after tumbling about 40% during Ballmer's 13-year tenure.
Elop is thought to be one of several candidates to replace Ballmer. The Times also mentioned former Skype boss and current Microsoft exec Tony Bates as a contender as well as former CEO of VMware (NYSE:VMW) Paul Maritz, who spent more than a decade at Microsoft.
Some in the tech world also speculated about the possible return of Microsoft founder and chairman Bill Gates, who stepped aside as CEO in 2000. Gates is serving on the special committee cobbled together to find a replacement for Ballmer.
Succession planning at Microsoft began as early as 2010, with Ballmer listing internal candidates and the board setting up meetings with potential external candidates, Bloomberg News reported.
Preparations accelerated about three to four months ago when Ballmer, 57, informed directors he was considering an exit, Bloomberg reported.
"There is never a perfect time for this type of transition, but now is the right time," Ballmer said in a statement. "My original thoughts on timing would have had my retirement happen in the middle of our company's transformation to a devices and services company. We need a CEO who will be here longer term for this new direction."
After surging 7.3% on Friday, shares of Redmond, Wash.-based Microsoft slid 1.64% to $34.19 Monday morning, leaving them up 28% on the year. Nokia slid 0.55% to $4.14.