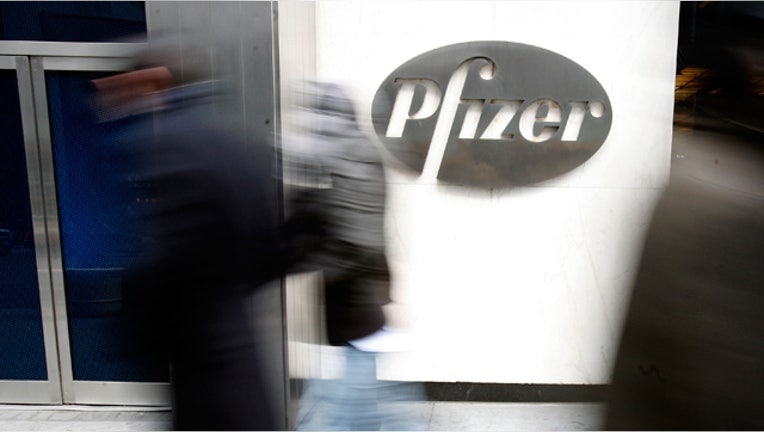 Nestle is reportedly closing in on a deal to buy Pfizer's (NYSE:PFE) infant nutrition business, a win that would give it a market advantage in both China and the Asia Pacific for infant formula.
While talks remain ongoing and could fall apart at any time, a possible deal could be worth as much as $10 billion and announced as soon as next week, people close to the matter told the New York Times.
Pfizer told FOXbusiness.com in an e-mail that the process of exploring strategic alternatives for Pfizer's nutrition business remains ongoing.
"We're pursuing the activities associated with evaluating all options, including sale, spin-off or other transaction," a company spokeswoman said. "However, no decisions have been made at this point."
A win by Nestle would make it the largest player in the Asia Pacific market and move it to third from ninth in the Chinese market, just behind both Mead and Danone.
Nestle told FOXbusiness.com that it does "not comment on market rumors."
The New York-based pharmaceutical giant has been trying to unload the $10 billion nutrition unit since July, when it put it up for sale along with its animal health unit in an effort to streamline operations following a $68 million purchase of Wyeth in 2009.
Early last month, sources close to the matter told Reuters that rivals Nestle and Danone-Mead Johnson would battle for the business, with Swiss-based Nestle deemed the favorite.
Pfizer's nutrition business, ranked number five in the infant milk formula market after Nestle, Mead Johnson (NYSE:MJN), Danone and Abbott Laboratories (NYSE:ABT), is attractive because it has more than 70% of its interest in emerging markets.
It also has a key position in the fast-growing China market.
Pfizer has long said that any separation of its infant nutrition and animal health business would take place between July 2012 and July 2013. It will announce a definitive plan this year, the spokeswoman said.