Report: Microsoft to Outline Restructuring by July 1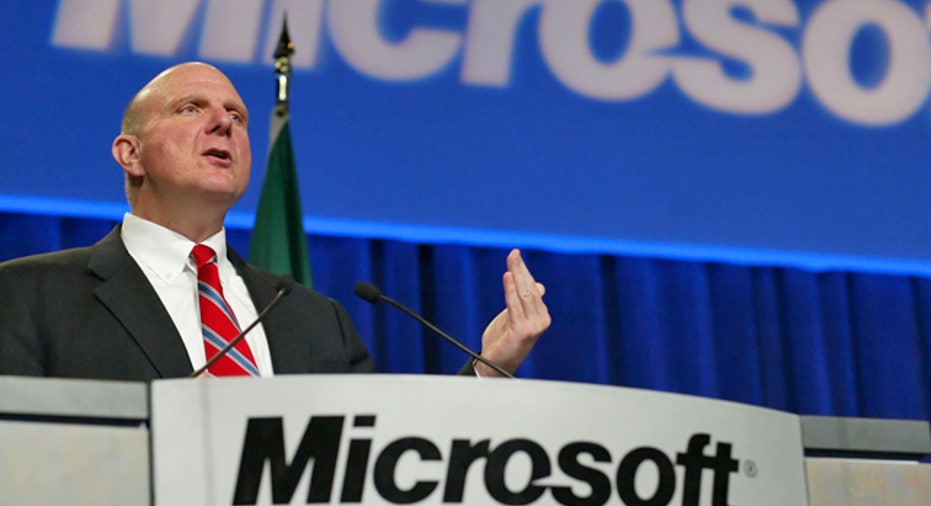 Microsoft (NASDAQ:MSFT) Chief Executive Steve Ballmer will likely begin to internally outline his plans to restructure the software giant by July 1, according to a report from All Things Digital.
The report noted that Ballmer has been making these plans with a small group of senior executives who report directly to him, as well as some board members. This has top Microsoft managers worried about their future with the company, as Ballmer looks to make Microsoft a "devices and services company."
A Microsoft spokesperson said the company does not comment on rumors or speculation.
The new configuration could include larger roles for several executives and business units may be moved around into new divisions, All Things Digital said. Significant departures may also be in the mix.
Late last year, Windows chief Steven Sinofsky left the Redmond, Wash.-based company in a high-profile move.
Ballmer is expected to speak about his plans to a larger group of senior executives just before Microsoft's fiscal year comes to a close. The report added that it's unclear when a public announcement will be made.
This week, developers will be in attendance at Microsoft's Build Conference in San Francisco. The company is expected to unveil a series of initiates for Windows, Bing and its server products.
At least one mystery surrounding Microsoft has been resolved, as the company was revealed to be behind a data center in Des Moines, Iowa.
According to state documents, Microsoft will invest about $677.6 million in the "Project Mountain" data center, which is expected to create 29 jobs. The Iowa Economic Development Authority Board approved $20 million in tax credit incentives for Microsoft.
Other tech giants, including Google (NASDAQ:GOOG) and Facebook (NYSE:FB), have chosen Iowa to set up data centers.
Microsoft shares climbed 1.1% to $33.62 in early afternoon trading Monday.