Report: Micron, Western Digital in Buyout Talks with SanDisk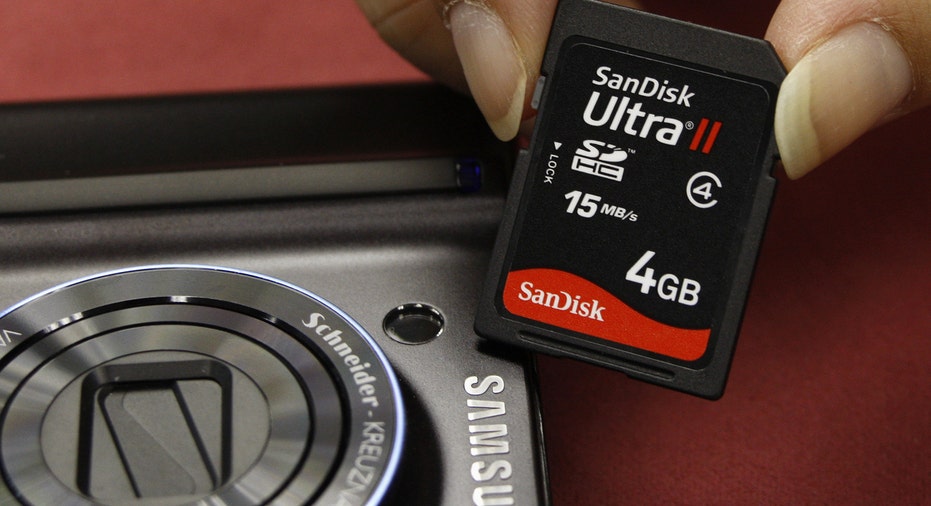 Micron Technology Inc (NASDAQ:MU) and Western Digital Corp (NASDAQ:WDC) are in talks with SanDisk Corp (NASDAQ:SNDK) about a possible acquisition, Bloomberg reported.
SanDisk has hired a bank to explore a potential sale, Bloomberg reported, citing sources familiar with the matter.
No decision has been made and the talks may not result in a transaction, Bloomberg said.
Shares of SanDisk – which makes products for cloud computing, data centers, smartphones and laptops – rose 10.9 percent to $68.50 in extended trading on Tuesday. Micron was up nearly 3 percent and Western Digital under 1 percent.
SanDisk, Western Digital and Micron did not immediately respond to requests seeking comment.
SanDisk was valued at about $12.6 billion as of the stock's close of $61.77 on Tuesday. The stock is down about 37 percent year-to-date.
The company has been grappling with a delay in sales of certain embedded parts used in solid-state drives, which are faster and more reliable than traditional hard disk drives.
Several companies would view SanDisk as a strategic asset, Nomura analyst Romit Shah said last week, adding he believed SanDisk would reject offers short of $90 per share.
China's state-backed Tsinghua Holdings Co Ltd [TSHUAA.UL] on Sept. 30 said it plans to buy a 15 percent stake in Western Digital.
(Reporting by Subrat Patnaik in Bengaluru; Editing by Savio D'Souza)