Report: MF Global Exec Admits to Using Client Money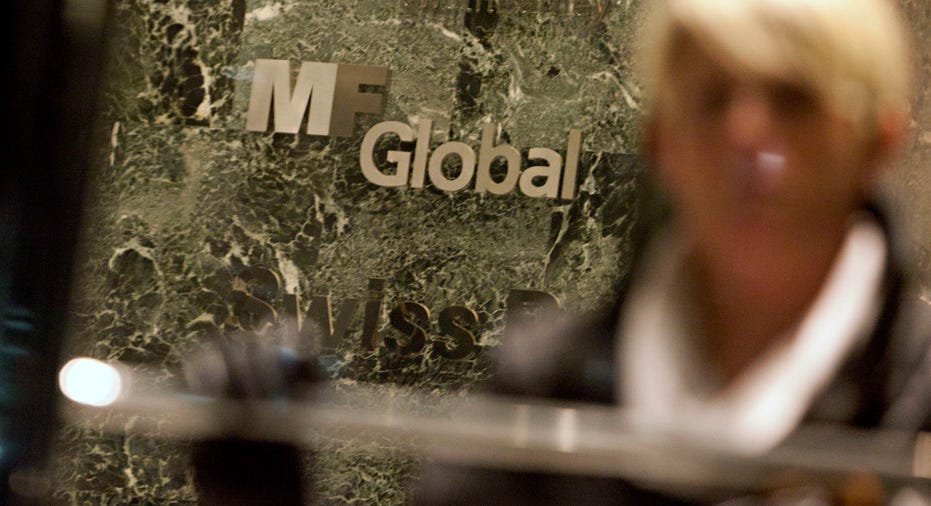 MF Global (NYSE:MF), the futures brokerage that imploded this week after facing a run on the bank, reportedly admitted to regulators it used client money in an apparent violation of government rules and Wall Street practices.
According to The Associated Press, an unnamed executive from the New York-based firm that is led by former Goldman Sachs (NYSE:GS) chief Jon Corzine made the admission Monday morning after regulators discovered some $700 million went missing.
The theory in financial circles is that MF Global misused client cash as customers pulled their money and business partners demanded higher collateral to guarantee trades amid worries about the company's enormous exposure to European sovereign debt.
"We do have a big problem with a hole in the segregation, and that is a serious first-of-a-kind problem that we've ever seen here," a source familiar with the Commodity Futures Trading Commission told Reuters. "We're trying to figure out what MF Global did with it and where is it."
According to The New York Times, regulators are probing whether or not MF Global broke the law by diverting some customer cash to support its own trades as management struggled to prevent a collapse. Regulators are checking whether the account issue was ongoing, The Wall Street Journal reported.
However, an MF Global lawyer said during a court hearing on Tuesday that to management's best knowledge, "there are no shortfalls" in brokerage accounts, Reuters reported. "All funds are accounted for. I'm talking about the broker-dealer," the lawyer said.
The emergence of an investigation is the latest bad news for New York-based MF Global, which on Monday filed for the eighth largest bankruptcy in U.S. history.
At first as much as $950 million appeared to be missing -- spooking rival Interactive Brokers, which had been on the verge of acquiring MF Global Sunday evening, the paper reported. The figure of missing money has since then decreased to less than $700 million as the company sorted through its bankruptcy.
It's not clear if the investigation will reveal sloppy record keeping or a more troubling intentional misuse of funds, the Times reported.
In any case, the shortfall was enough to scare off Interactive Brokers, which was alarmed by the discovery and subsequently walked away from a tentative deal to buy MF Global's futures and securities customers, the paper reported. Regulators swarming at MF Global's headquarters in recent days suspected a potential shortfall days earlier, the Times reported.
The Reuters source said it's unclear when the CFTC will complete a forensic review of MF Global's accounts.
"I don't have the smoking gun, but obviously they took money out, but where they took it and where they put it we obviously have to put those pieces back together," the source told Reuters.
MF Global's share price plummeted and ratings companies slashed its credit rating in recent days as the markets feared the company's heavy exposure to the bonds of troubled euro-zone nations like Spain, Italy, Portugal, Belgium and Ireland.
Corzine, the former New Jersey governor, made ill-timed bullish bets on European sovereign debt. The bets were enormous compared with MF Global's size: the company had $6.3 billion in exposure to European governments, five times its tangible common equity.
With $41 billion in assets, MF Global's bankruptcy ranks as the eighth-largest in U.S. history and the biggest since the 2009 failure of commercial lender CIT Group (NYSE:CIT). However, it pales in comparison with the 2008 implosion of Lehman Brothers, which had $691.1 billion in listed assets and tentacles throughout the financial world.
According to a filing in U.S. Bankruptcy Court, JPMorgan Chase (NYSE:JPM) is seeking a lien on all of MF Global's assets and requesting a limit on its use of cash collateral. JPMorgan, one of MF Global's biggest creditors, said its interests are at "significant risk" and it is seeking to avoid a "complete dissipation" of its cash collateral. However, a source at JPMorgan told Reuters late Monday its exposure to a $1.2 billion syndicated loan to MF Global is less than $100 million.