Report: Mets Owners Tap Preferred Bidder for Partial Sale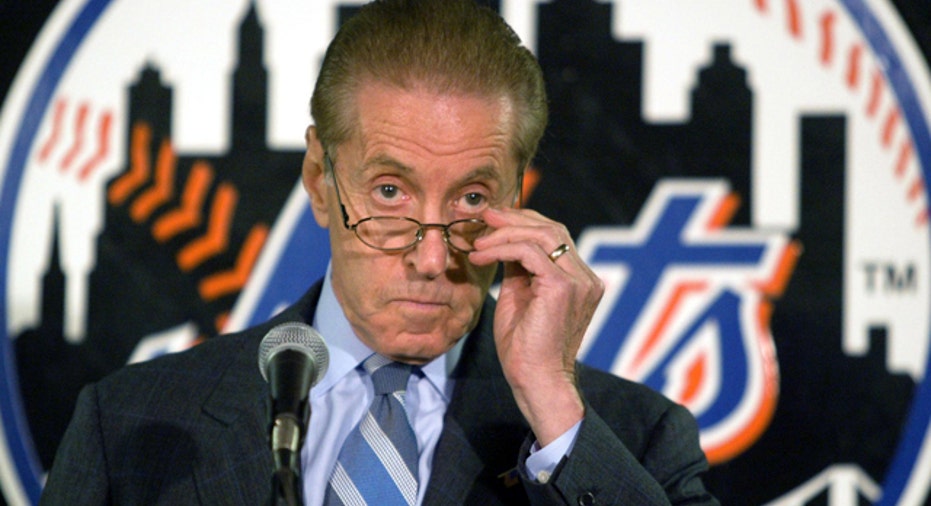 The partial sale of the New York Mets moved a step closer to fruition as the struggling franchise's owners have reportedly selected a preferred bidder to acquire up to 49% of the team for $200 million.
According to the New York Post, Mets ownership has tapped the group led by former commodities trader Ray Bartoszek and investor Anthony Lanza as a preferred bidder.
While a source told the paper they are "pretty close to a deal," several key sticking points remain, including whether or not the group would be allowed to purchase a slice of SportsNet New York, the franchise's successful cable arm.
The Mets are currently 100% owned by Fred Wilpon and Saul Katz.
Bartoszek and Lanza are both from Westchester, N.Y. and are lifelong Mets fans, the Post reported. Bartoszek, 46, made a fortune leading the oil-trading arm of Glencore International, the Swiss-based giant commodities trader that went public this week in London.
The owners have been forced to explore a sale of a minority stake in the Queens baseball team because the franchise is heavily in debt, on track to lose more money this year and Wilpon and Katz are the subject of a $1 billion lawsuit from Irving Picard, the Madoff trustee.
Picard said Wilpon and Katz either knew or should have known about the epic Ponzi scheme run by Madoff. However, Picard and Wilpon have vehemently denied any wrongdoing and point out they lost $550 million on paper in the fraud themselves.
Wilpon told Sports Illustrated the Mets are "bleeding cash" and could lose $70 million this year.
The talks with Bartoszek and Lanza come after Mets ownership failed to reach a deal with hedge fund heavyweight Steven Cohen.