Report: MetLife Lands Naming Rights Deal for Meadowlands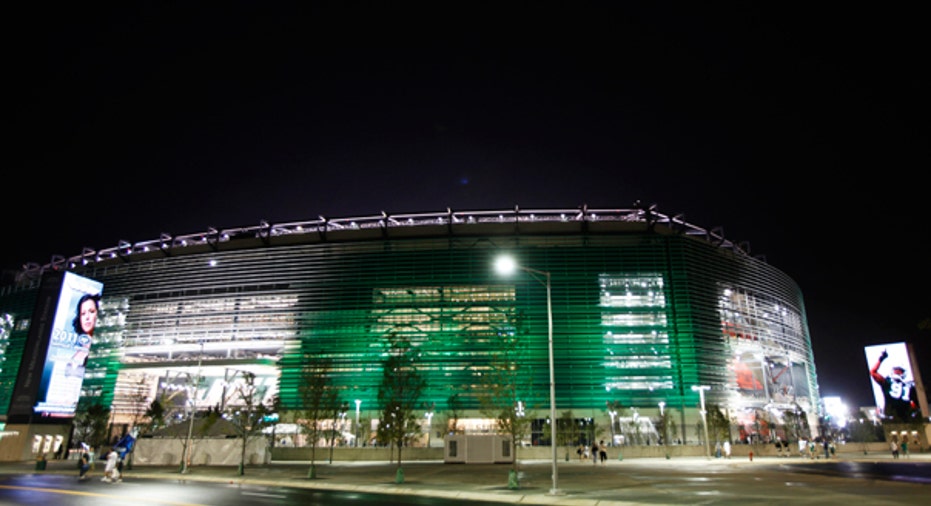 This year, football will be played at The Met.
But dont worry, the fine-arts exhibits at the Metropolitan Museum of Art are safe.
The $1.6 billion football palace that the New York Jets and Giants call home has reportedly landed a mega naming-rights deal with insurance heavyweight MetLife (NYSE:MET).
According to the New York Post, the deal to rename the New Meadowlands Stadium could be worth as much as $20 million for 20 years and may be announced as early as next week. The new stadium will be called MetLife Stadium.
The lucrative deal could signal a revival for the dormant naming-rights industry as a number of high-profile venues, including the home of the Dallas Cowboys, do not have corporate sponsorships.
In fact, the last large-scale deals in this area were a pair of 20-year, $400 million sponsorships signed by Citigroup (NYSE:C) in 2006 for the home of the New York Mets and by Barclays (NYSE:BCS) in early 2007 with the New Jersey Nets.
New York-based MetLife already has a history in the Meadowlands as it bought a cornerstone partnership to secure the rights to one of the four entrances to the venue three years ago for $7 million. That deal will end once the new naming-rights one is unveiled, the Post reported.
The other three main entrances garner the names of Anheuser-Busch InBevs (NYSE:BUD) Bud Light, PepsiCo (NYSE:PEP) and Verizon (NYSE:VZ).
Opened in 2010, the New Meadowlands Stadium is the only venue to host more than one NFL team and is also set to host the Super Bowl in 2014. The building is owned by the New Jersey Sports and Exposition Authority and can fit 82,566 fans.
While still impressive, the new MetLife deal is worth far less than the scuttled agreement between the Meadowlands and German insurer Allianz. That transaction, reportedly worth $25 million to $30 million a year, collapsed in 2008 amid local opposition to the companys ties to Nazis in Hitlers Germany. The economic malaise over the past several years helped prevent a replacement until now.
According to the Post, MetLife and the teams had been attempting to reach a deal since last year, but the volatile markets held up the talks.