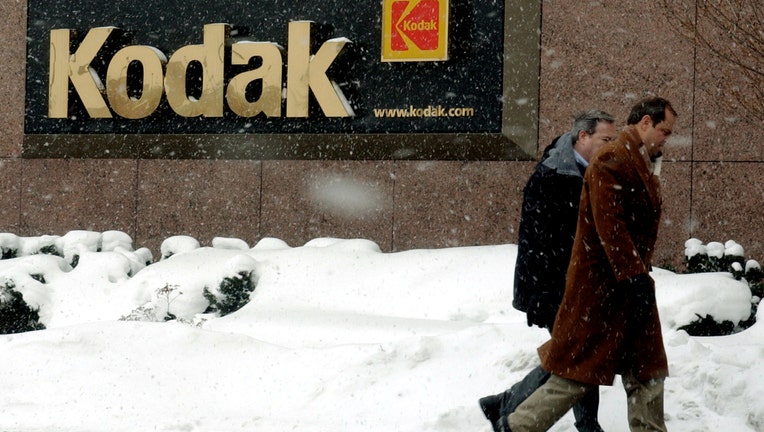 Shares of Eastman Kodak (NYSE:EK) tumbled more than 20% Friday morning in response to a new report indicating the once-iconic imaging company is in negotiations with Citigroup (NYSE:C) over bankruptcy financing.
The latest report adds to a flurry of signs that the 132-year-old American company may soon succumb to bankruptcy due to a cash crunch and inability to sell a lucrative portfolio of 1,100 patents.
According to Bloomberg News, Rochester, NY.-based Eastman Kodak is in advanced talks with financial giant Citi to provide bankruptcy financing, or so-called debtor-in-possession financing. Kodak may seek about $1 billion in DIP financing, the report said.
Kodak, which has struggled to unload its patents to suitors, may file for Chapter 11 bankruptcy within weeks and then sell its patent portfolio in an auction, Bloomberg reported.
Shares of Kodak plunged to as low as 47 cents Friday morning, and they were recently off 19.96% to 54 cents. The stock received a bounce earlier this week after it announced a lawsuit against Apple (NASDAQ:AAPL) and HTC due to alleged patent infringement.
Kodak has been drowning in a sea of red ink, posting four-consecutive losses. It listed $862 million of cash and equivalents on its balance sheet at the end of September, when it suffered a loss of $174 million.
The company's market cap now stands at just $140 million, a small fraction of its all-time high of nearly $30 billion in 1997.