Report: JPMorgan, DOJ Talks Stuck in Neutral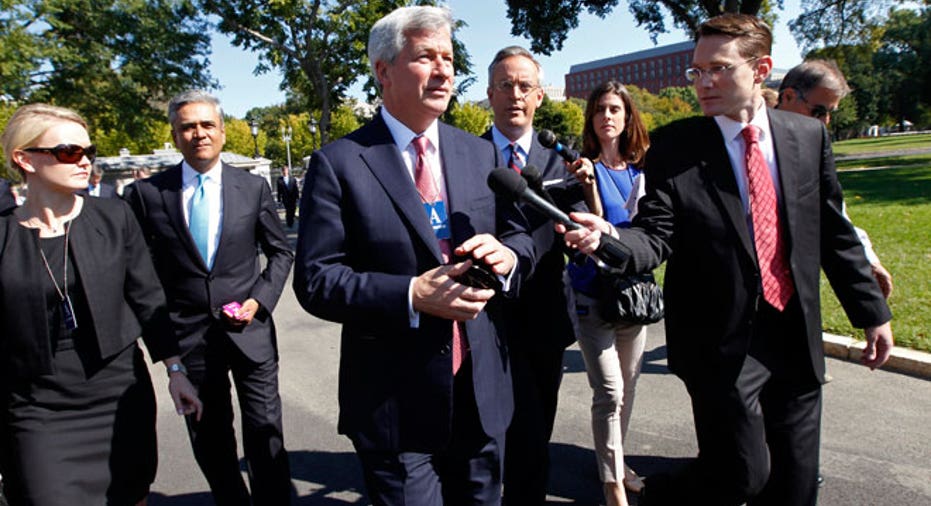 Talks between JPMorgan Chase (NYSE:JPM) and regulators have reportedly hit a snag, as Chief Executive Jamie Dimon looks to keep the wolves at bay as part of a settlement.
The nation's largest bank has been in discussions with the Justice Department and state regulators about a possible $11 billion settlement to close multiple regulatory probes related to mortgage-backed securities.
The New York Post said Dimon is troubled by Attorney General Eric Holder's unwillingness to guarantee that in exchange for $11 billion, federal and state regulators won't seek more from JPMorgan down the road.
The deal is said to be delayed because of the stalemate.
A spokesman for JPMorgan declined to comment on the report.
Settlement discussions were already stuck in neutral, as the bank has pushed back against the    government's attempts to receive an admission of wrongdoing.
Last week, Dimon flew to Washington to meet with Holder and his team last week to continue working on a deal, which would include the Justice Department, the New York Attorney General's office and other regulators.
If a deal isn't completed, the DOJ will likely file a civil lawsuit against JPMorgan.
Shares ticked 30 cents higher to $52.24 early Friday morning. The stock is up about 19% so far this year.