Report: J.P. Morgan, Citigroup Consider Lowering CEO Pay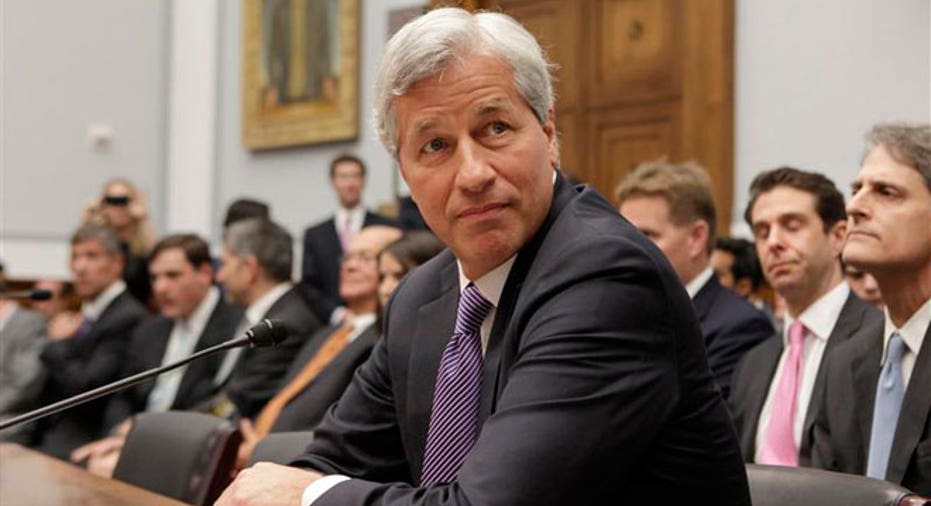 J.P. Morgan (NYSE:JPM) and Citigroup (NYSE:C) are eyeing structural changes to the way they pay their chief executive officers and other top management as they seek to respond to investor criticism, according to a report released Monday by The Wall Street Journal.
Directors at J.P. Morgan are considering lowering bonuses for CEO James Dimon and other top executives after a trading error cost the company some $5.8 billion earlier this year, according to the Journal, citing people close to the matter. Citigroup's board is also looking to tweak its CEO compensation plan as it seeks to garner investor support, the newspaper said.
Major Wall Street banks have been criticized for the large multimillion-dollar compensation packages that usually include a salary, stocks and options and other payouts.
Last year, Dimon's total compensation plan was $23 million, while Citigroup CEO Vikram Pandit made about $15 million. However, with the help new regulations that have given shareholders a bigger say, many have been speaking out lately against the high executive pay.
Earlier this year, about 55% of Citigroup's shareholders gave the thumbs down to Pandit's proposed $15 million pay package. While the vote was non-binding, it set the stage for a wider debate over pay inequality and acted as a warning to other major banks that continue to pay executives outsized packages despite mediocre performance.
However, as the Journal notes, challenges remain in deciding how to cut packages without drastically reducing their take-home pay because CEOs tend to make a majority of their money from bonuses based on cash and stocks. They are also grappling with how to lower pay enough that shows acknowledgement of lackluster performance but not lowering it by so much that it sends a signal the company has lost faith in its chief.
A person close to J.P. Morgan told the Journal that the directors when evaluating Dimon's package will look at both his performance and how he handled the losses in the aftermath of the "London Whale" trading disaster.
One option for Dimon, they said, could be eliminating or reducing the cash portion of his bonus, which last year amounted to about $4.5 million.
Meanwhile, the sources said Citigroup Chairman Michael O'Neill has been meeting with the bank's largest investors to discuss concerns over pay so that it can better gauge how to pay its executives while at the same time appeasing shareholders.
Metrics set and used by the board's compensation committee to determine Pandit's pay may be altered starting next year, according to the report.