Report: Icahn, Southeastern Eye Board Fight Over Control of Dell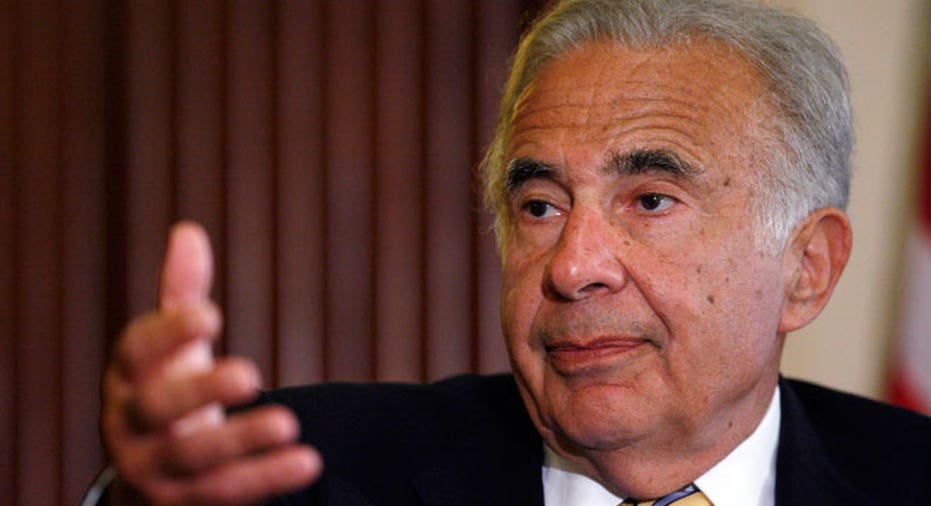 After backing off from a potential bidding war over Dell (NASDAQ:DELL), billionaire investor Carl Icahn reportedly plans to join forces with the PC maker's largest outside shareholder in the next week to force a board fight.
A proxy fight between Icahn and Dell management would be the latest drama since founder and CEO Michael Dell unveiled a $24.4 billion leveraged buyout in February in a deal with private-equity firm Silver Lake Partners.
According to the New York Post, the board fight could be a prelude to Icahn and Southeastern Asset Management calling on Dell to unload parts of its business and pay shareholders a dividend by repatriating about $9 billion in overseas cash.
Both Icahn and Southeastern, Dell's largest outside shareholder, have criticized the $13.65-a-share LBO from Michael Dell as being too cheap.
Icahn is expected to launch his proxy fight on or before the May 13 deadline ahead of Dell's annual meeting this summer, which has yet to be scheduled, the Post reported.
A potential three-way bidding war over Dell appeared to evaporate last month as private-equity giant Blackstone Group (NYSE:BX) dropped its preliminary plan to buy the struggling company for at least $14.25 a share. Blackstone cited Dell's "rapidly eroding financial profile."
After having offered to buy up to 58% of Dell for $15 a share, Icahn also backed off buyout efforts and may now turn its attention to a board fight.
Shares of Round Rock, Tx.-based Dell ticked up 0.30% to $13.35 in premarket trading Monday.