Report: IBM Mulls Selling Chip Business, Hires Goldman as Adviser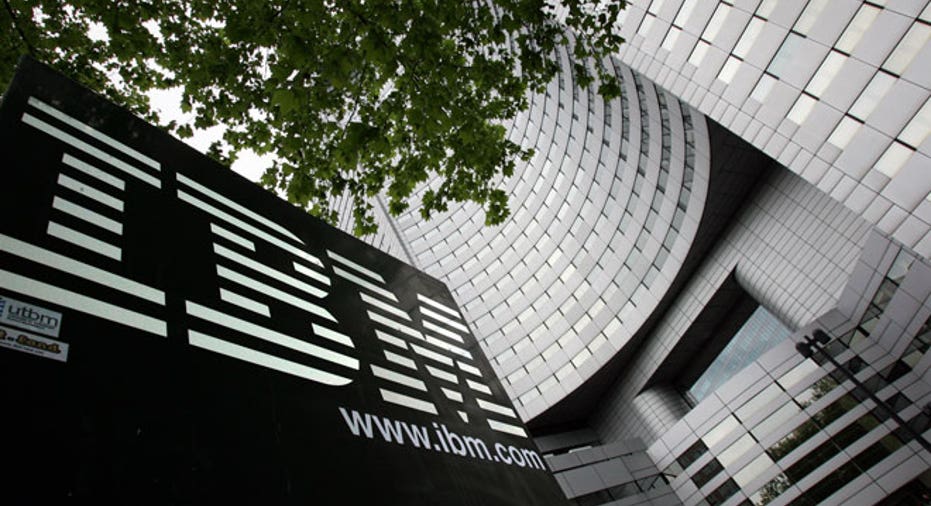 IBM (NYSE:IBM) has hired Goldman Sachs (NYSE:GS) to explore strategic alternatives, including a possible sale, of its traditional semiconductor business, according to the Financial Times.
Big Blue has made a big push recently into cloud and cognitive computing technologies, requiring it to spin off some less profitable businesses not in-line with its core strategy. Last month, it sold part of its server business to Lenovo for $2.3 billion.
While the chip business continues to constitute a large part of the tech giant's operations, it has become less relevant as IBM ramps up investments in services and software. IBM has spent billions of dollars over the years acquiring the most up-to-date silicon technology, however, it has become extremely capital intensive.
Neither IBM nor Goldman Sachs would comment on the report. An IBM spokesperson cited company policy to not comment "on rumors or speculation."
People close to the matter tell the Financial Times that IBM is not married to the idea of selling the chip business and might also choose to keep semiconductor operations in-house and seek a joint venture partner.
Interested parties would likely be chip makers like Global Foundries and TSMC that compete with larger rivals Intel (NASDAQ:INTC) and Samsung, according to the report.
Shares of IBM were up 1% to $176.45 in recent trade, though they remain off nearly 12% from a year ago.