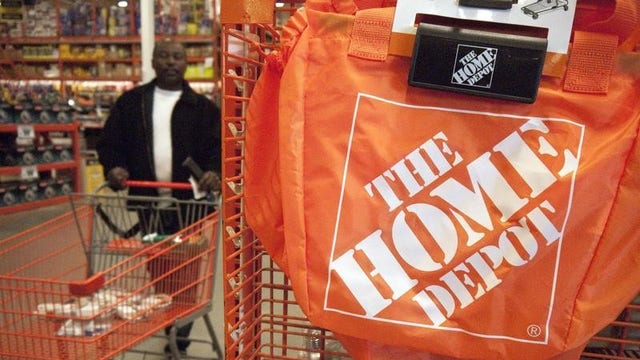 A new report claims the apparent data breach at Home Depot (NYSE:HD) could be "much, much bigger" than last year's infamous Target (NYSE:TGT) infiltration. Evidence gathered by security blogger Brian Krebs – best known for his reporting of the Target incident – suggests the breach involves nearly all of Home Depot's 2,200-plus stores nationwide.
Krebs first broke the story on Tuesday, reporting that multiple banks found evidence that the home improvement retailer may have been the source of a massive batch of stolen credit and debit cards that recently hit the cyber black market.
Now, Krebs says evidence of stolen data from Home Depot has surfaced on the same cybercrime store that is responsible for selling pilfered credit and debit card information that resulted from breaches of Target, Sally Beauty and P.F. Chang's restaurants, among others.
Home Depot CEO Frank Blake addressed the suspected breach at an investor's conference on Thursday, but stopped short of actually confirming the incident. Blake says the company is "working around the clock to find the breach," adding that "cybersecurity is a major issue."
A Home Depot spokesperson confirmed the company is working with law enforcement to investigate the matter. A spokesperson with security firm Symantec (NASDAQ:SYMC) confirmed to FOX Business that the company is participating in the Home Depot investigation, but could not elaborate further.
Meanwhile, security experts urge Home Depot shoppers to keep a watchful eye on their bank statements.
"Right now it is a waiting game for Home Depot customers," cybersecurity expert and FOXBusiness.com contributor Brian Finch says. "If you are truly concerned you can proactively ask for a new card. Otherwise just monitor your statements for suspicious activity – which is a good measure regardless of this one event," he adds.