Report: Google Nest Plotting Home Security Push, Potential Dropcam Buy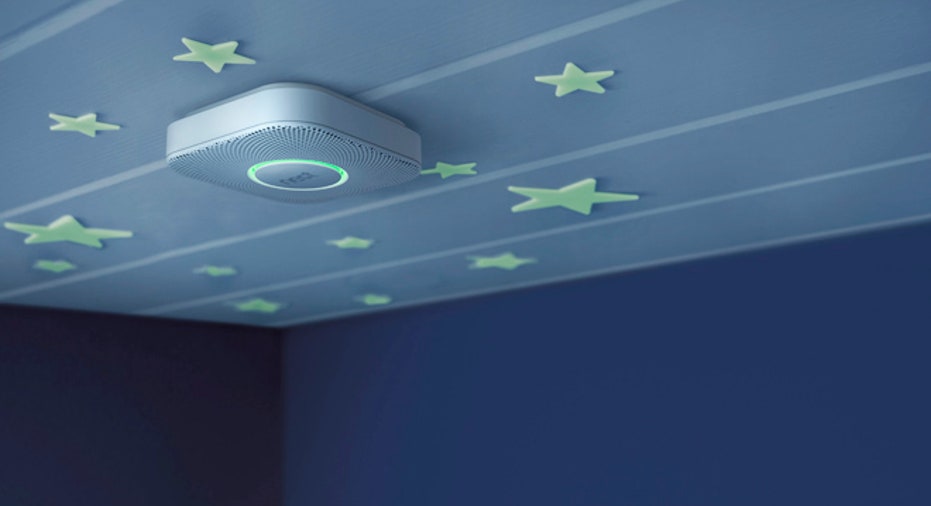 It seems Google (NASDAQ:GOOG) may have dropped $3.2 billion on Nest for more than just advertising perks. A new report claims the tech giant is hoping to use the smart home appliance maker, as well as other potential acquisitions including Dropcam, to make a push into home security.
A post on The Information, the tech news site created in 2013 by former Wall Street Journal reporter Jessica Lessin, says that Google's Nest division is hoping to use its home-intelligence capabilities as well as other like-minded products to get into the lucrative security business.
This would be a part of Google's push into the "Internet of Things," the use of devices and big data to bring connectivity and intelligent capabilities to everyday objects, such as the home and its various appliances.
Google bought Nest for cash in January, but has yet to provide a specific direction for the unit.
Reports last week citing a December letter to the Securities and Exchange Commission indicated that Google could use Nest's thermostats and their key positioning in homes as a way to boost advertising revenue. However, the company has been scooping up a number of startups in  the Internet of Things space recently, and likely has far more in-depth plans for Nest besides ads.
Dropcam provides at-home real-time cloud recording devices, ranging from $150 to $200, that enable users to keep tabs on home activities from anywhere.
While Dropcam's devices won't alert authorities of a burglary like other veteran security companies including AST, Dropcam earlier this month unleashed new hardware and monitoring features that enable its lenses to differentiate between humans and other moving objects. It also now offers sensors that can monitor movement in areas unreachable by the Dropcam lens.
Google said it wouldn't comment on rumors or speculations. Dropcam did not immediately responded to FOX Business for a comment.
Of course, Google isn't the only tech darling hoping to get into this burgeoning digital space.
Apple (NASDAQ:AAPL) is reportedly set to unveil its own technologies for the connected home next month, according to the Financial Times, and AT&T (NYSE:T) now offers a home security and monitoring service controllable from tablets and phones.
Facebook (NASDAQ:FB) has yet to announce a specific push into the Internet of Things, but CEO Mark Zuckerberg has reportedly said the social network and its trove of personal user data should offer a natural extension into the adoption of the Internet of Things.