Report: Google Could Launch Line of Retail Stores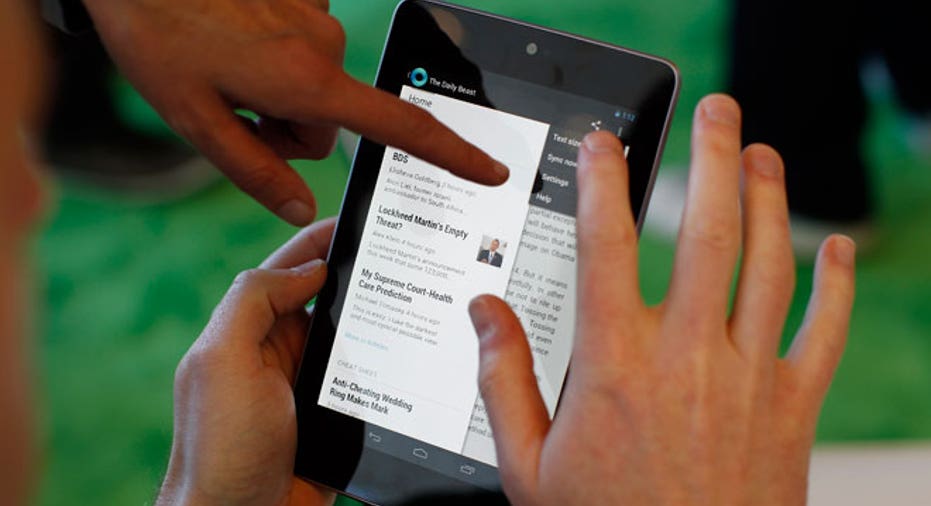 As it increasingly pushes into the hardware business, tech giant Google (NASDAQ:GOOG) is reportedly exploring a plan to launch retail stores in the U.S.
The move into the retail world would follow in the footsteps of rivals Microsoft (NASDAQ:MSF) and Apple (NASDAQ:AAPL), which has 400 retail stores around the world that generate more than $10 billion in annual sales.
According to The Wall Street Journal, the new stores would sell Google-branded hardware, perhaps including Android-powered smartphones, Chromebook laptops, Google TV software and eventually the company's Google Glass gadget.
It's not clear precisely when Google would open retail stores and it's possible the plan will be shelved, the paper said.
The plans come after Google shifted into the hardware world by acquiring Motorola Mobility in 2011 for $12.4 billion.
Last fall the company debated whether to make Motorola its retail arm or whether Google-owned stores should avoid promoting Motorola so as not to appear to favor it over other device makers like Samsung, the Journal reported.
Software giant Microsoft has opened about 30 full stores in the U.S. and Canada in an effort to sell hardware like its Xbox gaming console and Surface tablet.
Shares of Mountain View, Calif.-based Google have rallied 12% so far in 2013 and 31% over the past year.