Report: Goldman Mulled Stripping Blankfein of CEO Title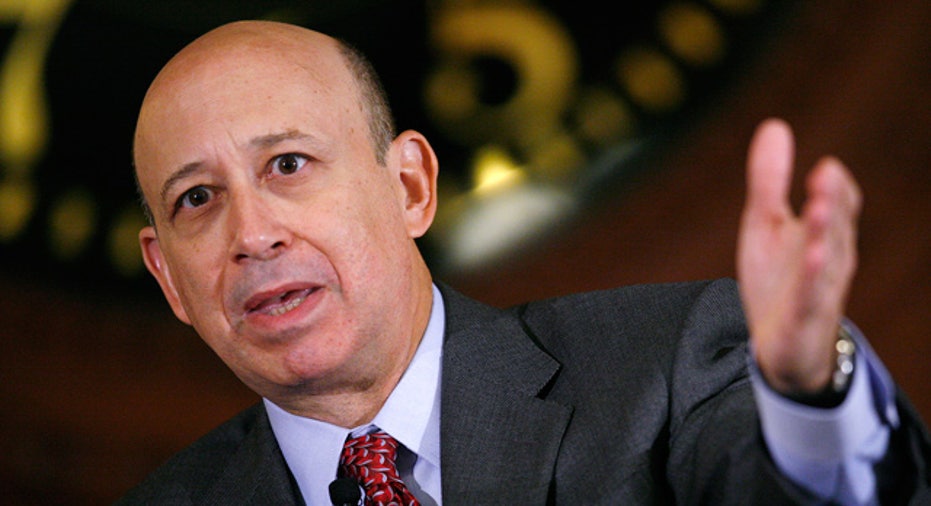 Worried about a shareholder proposal aimed at splitting the CEO and chairman roles, Goldman Sachs (NYSE:GS) reportedly considered reducing controversial CEO Lloyd Blankfein's role to chairman last year.
According to The Wall Street Journal, the Wall Street heavyweight would have promoted Gary Cohn, currently serving as president, to the CEO job, ending Blankfein's five-year reign.
While he told colleagues he'd rather die at his desk than relinquish control of Goldman, Blankfein signaled he'd be willing to step down as CEO if needed, the paper reported.
The report comes as New York-based Goldman reached a cease-fire with a union pension fund that had been pressing the company to separate its top two executive roles in an effort to improve corporate governance and Goldman's reputation.
In exchange for Goldman agreeing to appoint a "lead" director, the American Federation of State, County and Municipal Employees agreed to withdraw a proposal stripping Blankfein of his chairman powers, the paper reported.
According to the Journal, unlike in 2010 when a similar proposal was easily voted down by shareholders, Goldman feared this vote would be far closer, especially given recent PR stumbles like "Muppetgate."
Earlier this month The New York Times published an Op-Ed from a former Goldman employee who heavily criticized the firm and said he saw a number of managing directors refer to clients as "Muppets."
Sources told the Journal that Goldman has "accelerated" talks about how to groom and vet its next generation of leaders.
Besides Goldman, the union filed similar shareholder proposals to split the CEO and chairman jobs at American Express (NYSE:AXP), JPMorgan Chase (NYSE:JPM) and Northern Trust (NASDAQ:NTRS).
Late Tuesday computerized-exchange operator BATS disclosed plans to separate its CEO and chairman titles in an effort to improve corporate governance. The move came just days after computer glitches forced the company to withdraw its IPO.
Separately, Goldman's European derivatives revenue has skyrocketed as investors display increased demand for hedging tools, Reuters reported. Boosted by a 142% surge in client-driven derivatives revenue in Europe, the company's European investment-banking revenue rose 8% in the first quarter to $476 million, the wire service reported.
Shares of Goldman, which have surged 40% so far this year, slipped 0.13% to $126.16 ahead of Wednesday's open.