Report: Germany Preps 'Plan B' Bank Rescue if Greece Defaults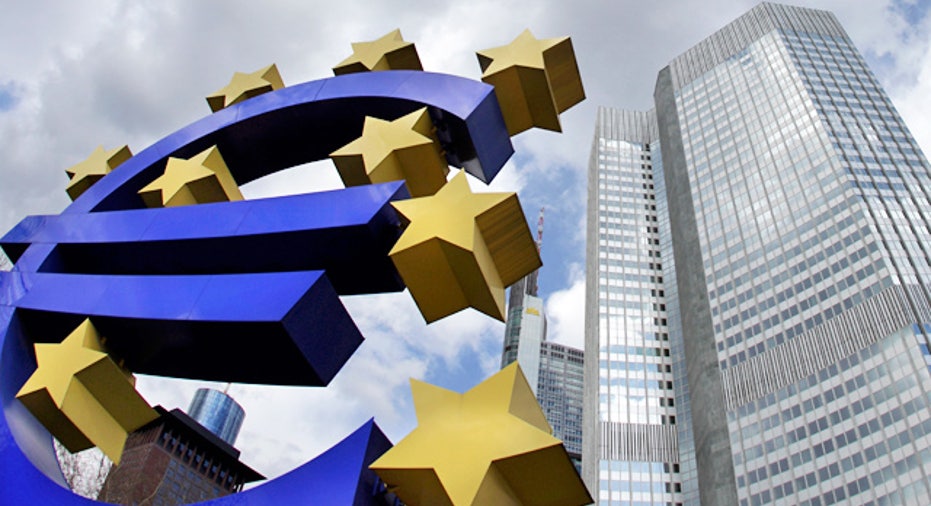 In an attempt to shield its battered banks in the wake of a Greece default, the German government is reportedly preparing a Plan B emergency effort aimed at recapitalizing its financial system.
The scramble to brace for a potential Greece default underscores the worsening nature of the European sovereign debt crisis, which has caused heavy losses in financial markets around the world and threatens the anemic global economic recovery.
Germany and France are especially in the line of fire because their financial intuitions hold billions of dollars of Greek bonds.
According to Bloomberg News, German Chancellor Angela Merkels government is preparing to shore up German banks if the next tranche of Greeces bailout funds is withheld.
The Germans are considering using cash from the successor to the governments 2008 bank-rescue fund to recapitalize banks and insurers that are facing a potential 50% loss on their Greek bonds, the wire service reported. According to the BIS, Germany's banks have exposure to about $35 billion of Greek sovereign debt.
The "Plan B" report reignited fears on Wall Street about Europes debt mess, helping to send the Dow Jones Industrial Average tumbling more than 330 points on Friday.
"The risk of an imminent default is certainly higher today than it was yesterday," Dan Greenhaus, chief global strategist at BTIG, wrote in a note.
The news hit financial stocks the hardest, highlighted by an 8% plunge to 52-week lows for shares of Deutsche Bank (NYSE:DB). Other big European lenders also retreated, including Barclays (NYSE:BCS), Royal Bank of Scotland (NYSE:RBS) and HSBC (NYSE:HBC).
Cash also fled to the relative safety of U.S. bonds as the yield on the 10-year Treasury plummeted to a new record-low of 1.896% -- taking out the previous low of 1.908% that was set last Sunday.
Even before the Bloomberg report, the price to insure Greeces sovereign debt spiked to a new all-time record on Friday.
Greenhaus said estimates of a 50% loss for those exposed to Greek debt may be optimistic.
"It is our belief that a 50% writedown is only the beginning; with Greeces debt/GDP ratio hitting 160%, debt will probably have to be reduced by as much as 75% in order to provide a more sustainable starting point," Greenhaus said.