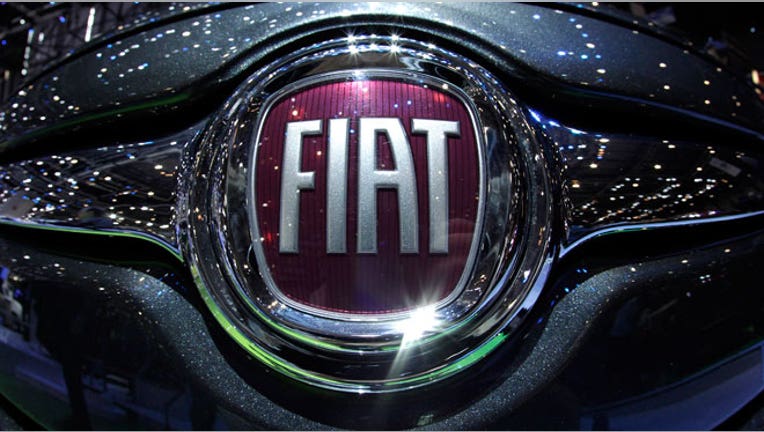 Fiat CEO Sergio Marchionne plans to propose to the company's board a U.S. stock listing and UK fiscal residency for the new auto group comprised of the Italian automaker and Chrysler Group, according to a recent Wall Street Journal report.
A listing in New York would be consistent with previous remarks by Marchionne, who has said the combined car manufacturers will likely pursue an IPO outside of Italy. The executive mentioned Japan as one alternative, but at the Detroit auto show earlier this month, he indicated that New York would be ideal.
Moving its headquarters to the UK would allow Fiat, the largest private employer in Italy, to avoid choosing between its home country and Chrysler's main offices near Detroit.
Fiat sister company CNH Industrial made a similar move, choosing to call the UK home and listing its shares on the New York Stock Exchange in September 2013.
A Fiat spokesman said the report is only a rumor and any information will be announced on Wednesday after the company's board holds its meeting. Fiat and Chrysler are also scheduled to report fourth-quarter earnings on Wednesday.
Fiat, which completed its buyout of Chrysler last week, gradually increased its ownership in the Big Three automaker after receiving an equity stake of 20% in 2009.
On Jan. 1, the Italian company announced an agreement with VEBA, a UAW health-care trust, to acquire the remaining 41.5% stake in Chrysler it didn't own already for $4.35 billion.
The deal marked an important milestone for Fiat. Merging with Chrysler became increasingly important for Fiat as the European car market and Italian manufacturing industry continued to lag. Torrid auto sales in the U.S. last year helped lift Chrysler and, in turn, support Fiat's operations.
Following the deal, Fiat aims to position the company to compete on a global scale. Marchionne is expected to present a new three-year plan in April, including details about a re-launch of the sporty Alfa Romeo brand in the U.S. and elsewhere.