Report: Dish Network Eyes Deal for T-Mobile as Sprint Looms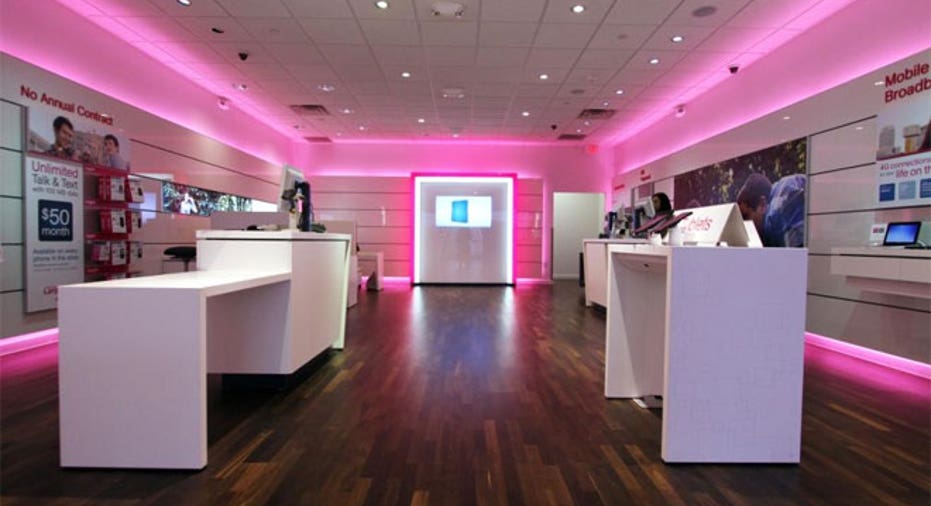 After failing to acquire Sprint (NYSE:S) earlier this year, Dish Network (NYSE:DISH) is reportedly considering scuttling the wireless provider's efforts to buy T-Mobile (NYSE:TMUS).
The revelation suggests a new bidding war could emerge in the wireless space, which has been buffeted by a number of successful and failed deals in recent years.
According to Reuters, Dish has been sizing up T-Mobile as a takeover candidate and talked to the No. 4 U.S. wireless provider's majority owner, Deutsche Telekom, about a possible deal.
Previous reports indicated Sprint, the No. 3 U.S. wireless provider, is plotting a takeover of T-Mobile. However, a combination of Sprint and T-Mobile would face serious antitrust obstacles from regulators.
Dish hasn't decided whether to make a play for T-Mobile, but doesn't plan to sit on the sidelines if Sprint makes an offer, Reuters reported.
Englewood, Colo.-based Dish didn't respond to a request for comment.
It's possible a deal between Dish and T-Mobile would be easier to gain regulatory approval because it would keep four large wireless players, Reuters reported. The industry is led by Verizon Wireless and AT&T (NYSE:T). Verizon Communications (NYSE:VZ) is in the process of taking full control of Verizon Wireless, which is currently still owned by Vodafone (NYSE:VOD).
Shares of T-Mobile advanced 1.76% to $27.73 Thursday morning after rallying late in Wednesday's session on the Dish speculation. Dish ticked 0.2% lower to $55.18 on Thursday.