Report: Dish, DirecTV Discuss Possible Merger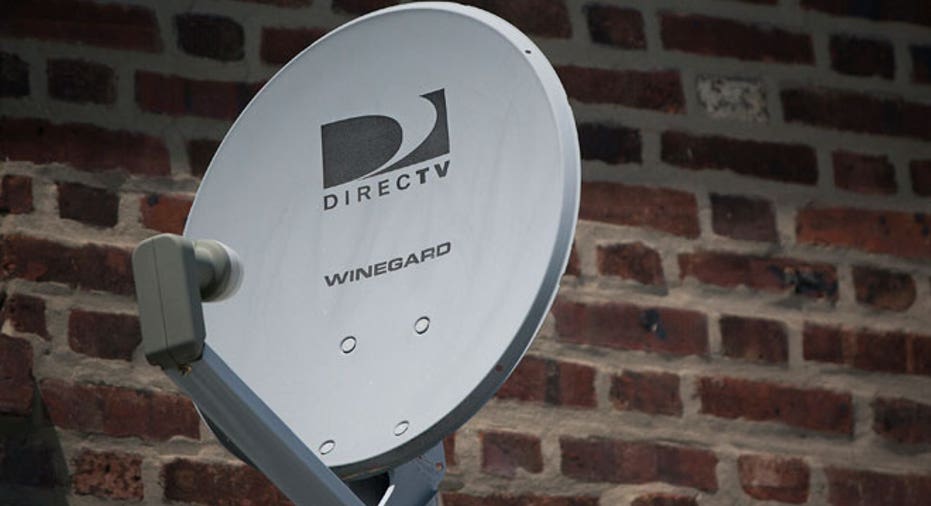 In response to Comcast's (NASDAQ:CMCSA) $45 billion buyout of Time Warner Cable (NYSE:TWC), Dish Network (NASDAQ:DISH) has reportedly sent feelers out to rival DirecTV (NASDAQ:DTV) about a possible combination of the two satellite television companies.
The potential tie-up would marry the two largest U.S. satellite TV operators, creating a juggernaut with about 34 million subscribers.
According to Bloomberg News, Dish Chairman Charlie Ergen recently approached DirecTV CEO Mike White about a merger. White is reluctant to go ahead with formal talks due to concerns about opposition from antitrust regulators, the news service said.
Comcast's proposed takeover of Time Warner Cable, which was announced in mid-February and would join the country's two largest cable providers, has already drawn scrutiny from state and federal regulators.
While White was hesitant, he hasn't ruled out a deal entirely and talks are being conducted at a senior level without an official process underway, Bloomberg reported.
DirecTV declined to comment on "speculation," while Dish said it did not "have a comment on the news today."
Wall Street reacted immediately, with shares of El Segundo, Calif.-based DirecTV climbing as much as 7.8% to $78.88. In recent trading the stock was up 6.75% to $78.10.
Dish spiked as high as $63.00, a 7.8% gain from its Tuesday close of $58.42. Dish shares were recently up 6.59% to $62.27.
It's not clear how a potential transaction would be structured, but DirecTV is clearly the bigger company with about 20 million subscribers and a market capitalization of $37.3 billion prior to Wednesday's action.
By comparison, Dish has around 14 million customers and a market value of about $26.8 billion.