Report: Dimon, Fink Could be Tapped to Run Treasury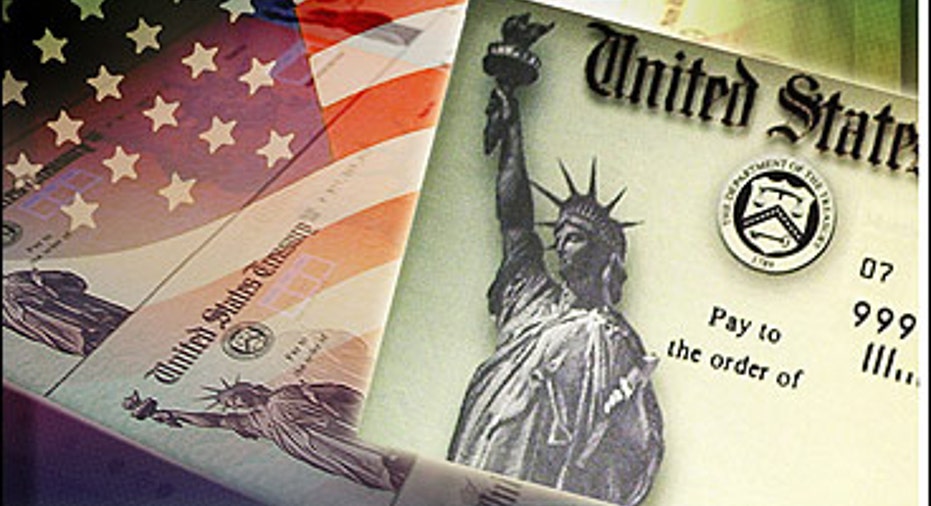 Wall Street icons Jaime Dimon and Larry Fink are rumored to be in the running to become President Barack Obamas top money man should Timothy Geithner step down as Treasury secretary.
According to the New York Post, Fink, the widely-respected CEO of money manager Blackrock (NYSE:BLK), could be asked in the coming months to run the Treasury Department.
Dimon, the highly-influential CEO of JPMorgan Chase (NYSE:JPM), may also be considered for the top economic post, but he has told colleagues hes not interested, the Post reported.
Geithner may leave the Obama Administration after reaching a deal to raise the debt ceiling, according to a number of published reports. FOX Businesss Charles Gasparino reported earlier this year that Geithner, who is one of Obamas closest advisers and an architect of many economic policies, was mulling an exit.
Other possible candidates to lead Treasury include Geithner aide Gene Sperling; Jacob Lew, who is in charge of the Office of Management and Budget and Sheila Bair, the chairwoman of the Federal Deposit Insurance Corp.
While Bair is set to step down from the FDIC this month, she isnt interested in going back into civic duty, the Post reported.