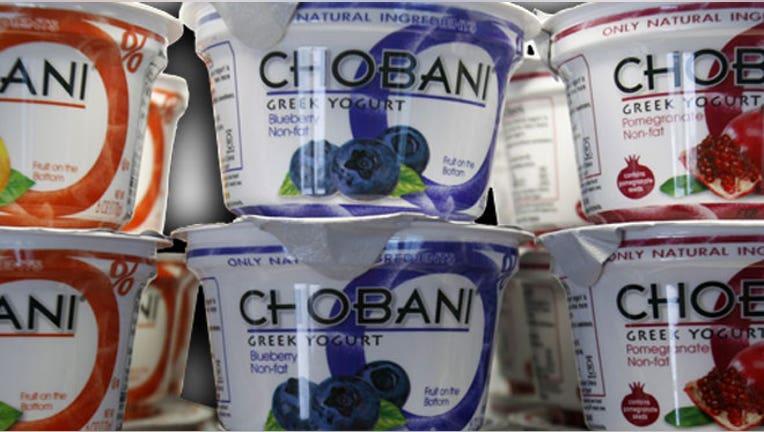 Greek yogurt sensation Chobani is reportedly working with Bank of America (NYSE:BAC) to explore a possible stake sale of up to 20% that could value the company around $2.5 billion, according to Reuters.
The New Berlin, N.Y.-based company is reportedly considering consumer companies and private equity firms for the sale, sources familiar with the matter said in the report.
It had reportedly been considering an initial public offering at first.
Chobani, which competes with General Mills' (NYSE:GIS) Yoplait as well as Oikos from Danone, did not immediately respond to FOX Business for a comment.
Greek yogurt, touted for its health benefits and use in weight loss, has taken the U.S. market by storm in recent years and now makes up close to half of the total multibillion-dollar domestic yogurt market.
People familiar with privately-held Chobani's operations say the yogurt maker's sales grew more than 30% to $1 billion in 2013. The company was founded in 2005 by Turkish immigrant Hamdi Ulukaya.
At the end of 2013 it faced two minor setbacks, including a recall related to moldy cups that led to a few illnesses. It was also dropped from the shelves of Whole Foods (NYSE:WFM).