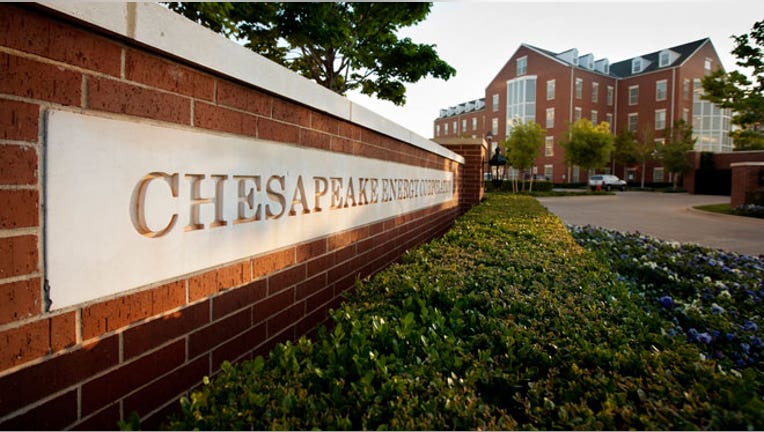 Shares of Chesapeake Energy (NYSE:CHK) rallied about 3% Wednesday morning after a report indicated the energy company is nearing a deal to unload pipelines to Global Infrastructure Partners for more than $4 billion.
The move could help the embattled company raise cash amid an estimated $22 billion cash-flow shortfall and slumping natural gas prices.
According to Bloomberg News, talks between Chesapeake and Global Infrastructure are at an advanced stage and could lead to a pact within days, though they may still collapse.
Global Infrastructure manages more than $10 billion of assets and controls 11 portfolio companies that have combined $4 billion in annual revenue and employ more than 12,000 people.
The centerpiece of the deal would call for Chesapeake to sell its entire stake in Chesapeake Midstream Partners (NASDAQ:CHKM), which had nearly 4,000 miles of pipeline as of the end of March, the news agency reported.
Shares of Chesapeake Midstream, which like Chesapeake Energy is based in Oklahoma City, leaped 6.12% to $25.65 in premarket action on the report.
Chesapeake Energy management has been pushed by billionaire activist investor Carl Icahn to sell pipelines in an effort to slash costs and raise cash. The talks with Global Infrastructure began before the Icahn push though, the report said.
Earlier this week Icahn, who owns a 7.6% stake in Chesapeake Energy, and fellow shareholder Southeastern Asset Management won four seats on the company's board of directors.
In addition to its heavy debt load and difficult industry dynamics, Chesapeake has been hit with corporate-governance controversies, including conflict-of-interest concerns about CEO Aubrey McClendon, who has agreed to relinquish his chairmanship.
Chesapeake's shares, which have tumbled 24% so far this year, were recently up 2.65% to $17.45.